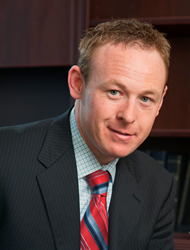 "The goal is to maintain zero incidents, and building off of 2015 we are well on our way."
Bloomfield Hills, Michigan (PRWEB) January 29, 2016
Fortis Energy Services launched its FortiSafe Certified program in Q1 2015 and has already begun to see the positive results of the program. In 2015, Fortis reduced its TRIR by 45% from the previous year and ended 2015 with a TRIR of 1.83 versus an industry average of 3.00.
"This accomplishment doesn't happen simply by chance. It takes a culture of behavior based safety and the dedication of everyone from senior management to the guys operating the equipment working together to eliminate potential hazards which could potentially lead to an injury. While we believe that all injuries can be prevented, incidents occur from time to time. It takes a strong HSE department training and holding the employees accountable for their safety as well as those around them" said Fortis CEO Nathan Conway.
Safety is part of the Fortis culture, and it's prevalent throughout the organization. Each Fortis employee is FortiSafe Certified, a leading behavior based safety program. FortiSafe Certified works to extend the safety program beyond all customer expectations, covering both man and machine.
"At Fortis we believe health and safety are the most important elements of good operational performance from the well site to our corporate and regional headquarters. Our stringent efforts to keep the sites we work on safe have generated very positive results." said Jim Chambers CSP, Fortis HSE Director. "The goal is to maintain zero incidents, and building off of 2015 we are well on our way."
About Fortis
Fortis Energy Services is a multi-award winning oil and gas well servicing company with corporate headquarters in Michigan and operations throughout the Rocky Mountain and Northeast regions, specializing in well completions, down-hole repairs, plugging and abandonment, maintenance, and workovers.
For in