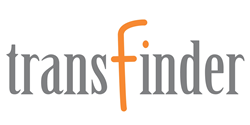 2015 was our best year. Not many companies can say they have a subsidiary in China.
Schenectady, New York (PRWEB) January 28, 2016
2015 marked the year Transfinder recorded yet another year of record revenue and also became a global software company, opening its first international office, a research and development center, in Shanghai, China.
Transfinder also opened a Training Center in Austin, Texas, in 2015.
Total revenue for 2015 was $11.6 million, up 12 percent from 2014, when the logistics software company recorded $10.4 million in revenue.
"2015 was our best year," said President and CEO Antonio Civitella. "Not many companies can say they have a subsidiary in China. We're going to be doing great things in China that other companies cannot do." Civitella said he expects to open additional offices both in the United States and internationally.
"We are going to other locations," he told the 100-person company during his annual address at Transfinder's Schenectady headquarters. A live feed carried the address to the Austin office, the first time a feed was necessary. Also in attendance was Tony Chen, who heads the Shanghai office.
Other 2015 highlights include:

Landed 168 new clients, with more than 50 percent leaving competitors' products for Transfinder;
Transfinder entered the municipality market, providing routing software for the City of Schenectady to manage such activities as snow plowing and garbage collection;
Released a record-breaking three new products (Viewfinder, API, Selfiefinder);
Record attendance at its Annual Client Summit, which was held in Austin, Texas, in May, with more than 250 attendees, up from last year's recording-breaking 210 who attended in Albany, New York;
Attended 34 tradeshows in 24 states;
The New York BizLab, a technology accelerator founded by Civitella to build a tech community in Schenectady, is nearly 75 percent filled with growing, cutting edge companies.
Another significant source of revenue growth is the company's three-day in-house training seminars called Transfinder University, launched in July 2014. In 2015, 134 transportation professionals attended Transfinder University, including the first class held in Austin, Texas. That's up from a total of 35 in attendance in 2014.
Civitella said 2015 was a year filled with milestones but said 2016 has already started with a bang, with plans for the biggest product release in the company's history. He sees a day when the lights will stay on 24/7 in Schenectady.
"Can't you see it?" Civitella asked. "This building is going to be open 24 hours a day."
About Transfinder
Founded in 1988 and headquartered in Schenectady, New York, Transfinder is a national leader in intelligent transportation systems, providing transportation management systems and services to municipalities, school districts and adult care facilities. Transfinder, an Inc. magazine "fastest-growing company" for the past nine straight years, has offices in Austin, Texas, and Shanghai, China and is headquartered in Schenectady, New York. The software company develops and supports routing and scheduling solutions for optimal transportation logistics. For more information, visit http://www.transfinder.com.