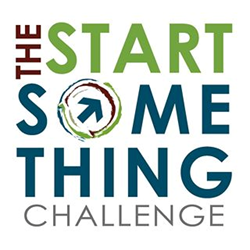 ...we hope that in 2016 even more entrepreneurs attend our preparatory events and put their best foot forward to win the $10,000 grand prize
New Jersey (PRWEB) January 28, 2016
Rising Tide Capital (RTC) is kicking-off the 2016 Start Something Challenge (SSC) with the annual "Share Your Story" seminar series—a six-month series of marketing and branding workshops held in both Hudson and Essex Counties. Starting today, Thursday, Jan. 28 in Jersey City, NJ, entrepreneurs can attend one business marketing workshop per month until June to prepare for the chance to win cash prizes through RTC's statewide business pitch competition.
RTC offers year-round seminars as part of the continued services available to Community Business Academy graduates; however, the Share Your Story workshops are open to the public. Attendees will learn how to craft messaging for their target audience, create effective marketing materials for print and web, and put together marketing plans. Each workshop will feature experts in branding, social media, public relations, graphic design and video marketing.
"The Start Something Challenge is a unique opportunity for any New Jersey entrepreneur to strengthen their marketing skills and get the chance to win a business grant," said Communications Manager and SSC Coordinator Justyna Krygowska. "Last year's SSC participants, who took advantage of our Share Your Story marketing series, saw a huge improvement in their business. That's why we hope that in 2016 even more entrepreneurs attend our preparatory events and put their best foot forward to win the $10,000 grand prize."
The 5th Annual Start Something Challenge, hosted by Rising Tide Capital, is free to enter and open to any New Jersey resident 18 years or older who either operates a microbusiness making less than $250,000 annually or has a strong business idea. With more than $25,000 in cash and prizes up for grabs, including a $10,000 first prize, the competition launches in June 2016. Participants must create a 30 second video commercial for their business or business idea, using the Animoto platform. To ensure that every participant has a chance to win the top prize, Rising Tide Capital provides each entrant with hands-on coaching and tutorials through the following workshops:
Share Your Story: Business Branding Basics
Thursday, January 28th at 6:30 pm,St. Paul's Lutheran Church, 440 Hoboken Avenue, Jersey City, NJ 07306
Share Your Story: Words That Sell
Thursday, February 11th at 6:30pm,Equal Space, 89 Market Street, Newark, NJ 07102
Share Your Story: Social Media
Monday, March 10th at 6:30pm Location: St. Paul's Lutheran Church, 440 Hoboken Avenue, Jersey City, NJ 07306
Share Your Story: How to Launch a Simple Website
Thursday, April 7th at 6:30pm Location:Online
Share Your Story: Video and Animoto
Thursday, May 5th at 6:30pm Location:TBA
Share Your Story: Creating a PR and Marketing Plan
Thursday, June 23th at 6:30pm Location: Online
For more information about the Start Something Challenge or the Share Your Story marketing and branding seminars, contact Justyna Krygowska at 201-432-4326 x 110 or Justyna(at)risingtidecapital.org. RSVP for each seminar is mandatory as spaces are limited. Visit the RTC events page to RSVP.
Rising Tide Capital celebrates the Launch of the Newark Office with Honorable Ras Baraka and Newark CEDC
*Media Advisory*
Newark, NJ— Join the Honorable Ras Baraka, Mayor of Newark, and Newark CEDC for a ribbon cutting to launch the new offices of New Jersey non-profit Rising Tide Capital (RTC).
Although the nonprofit has operated its programs and services in the City for the past 4 years, this new, expanded office space will serve as the regional hub of RTC's operations for entrepreneurs in Newark and around Essex County.
"Rising Tide Capital's new home is a symbol of our commitment to the city, the entrepreneurs of Newark and the surrounding region, and the many community partners we work with towards our shared vision of economic opportunity," said Keith Dent, Senior Manager for Regional Expansion. "While this isn't the launch of our operations in Newark, it is definitely the launch of a new era for Rising Tide Capital with the launch of an office that can sustain expanded programming and services for our entrepreneurs."
Currently, the organization operates 4 sessions of its nationally recognized Community Business Academy in the City of Newark in both English and Spanish, across three different wards.
Newark Mayor, The Honorable Ras Baraka will join us for a ceremonial ribbon cutting. Refreshments will be served.
Who:
· Mayor of Newark, The Honorable Ras Baraka
· Deputy Mayor or Newark CEDE rep
· Rising Tide Capital
· Karen Brown-Stovell, Forward-Ever Sustainable Business Alliance
What: Newark Office Grand Open Ceremony
When: Wednesday, Feb. 3, 11:30 AM – 1:00 PM
Where: Rising Tide Capital Newark Office, 8 East Kinney St. Newark, NJ 07102
Parking: LA parking Corp. 1021 Broad Street
· $5, must bring cash
To RSVP: Please contact Rising Tide Capital's PR Assistant TatyerraSpurlock at tatyerra@RisingTideCapital.org or 201-432-4316 ext. 117
About Rising Tide Capital
Headquartered in Jersey City with offices in Orange and Newark, Rising Tide Capital, Inc. is a 501(c)(3) non-profit organization founded with the mission to empower entrepreneurs to create and grow small businesses which transform lives and communities. The organization's vision is to build a replicable model for high-quality entrepreneurial development services that can be adopted locally in other low-income communities. Learn more at http://www.RisingTideCapital.org