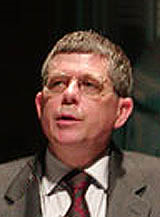 "The publication of a comprehensive, royalty-free, international XML standard for electronic commerce ensures that businesses will not be locked into proprietary formats as they move into the digital age
Geneva, Switzerland and Boston, MA, USA (PRWEB) January 28, 2016
The Universal Business Language (UBL), developed by the OASIS open standards consortium, has now been approved for release as an ISO and IEC International Standard. Version 2.1 of UBL was balloted through the Joint Technical Committee on Information Technology (JTC1) of the International Standards Organization (ISO) and the International Electrotechnical Commission (IEC) and given the designation 'ISO/IEC 19845:2015'.
UBL is widely used around the world for procurement (e.g. ordering and electronic invoicing), sourcing (e.g. tendering and catalogues), replenishment (e.g. managed inventory) and transportation and logistics (e.g. waybills, forwarding instructions, and intermodal freight management).
"Allowing audiences to speak the same language and promoting a standardized exchange of data in electronic documents is of crucial importance for businesses and organizations. It helps optimize cost and avoids data lock-in. The IEC is happy to note that the Universal Business Language (UBL) Standard, developed by the OASIS open standards consortium, is now adopted as an International Standard, through the ISO IEC Joint Technical Committee on Information Technology (JTC1)," said Frans Vreeswijk, IEC General Secretary and CEO.
UBL provides the standards for the PEPPOL (Pan European eProcurement Online) platform and public procurement initiatives in Austria, Belgium, Czech Republic, Denmark, Finland, France, Germany, Greece, Iceland, Ireland, Italy, Netherlands, Norway, Spain, Sweden, and UK (NHS). The European Commission chose UBL as one of the first consortium standards officially eligible for referencing in tenders from public administrations. UBL is now used routinely by government agencies for electronic invoicing across Europe as well as in Turkey, Peru, Colombia, and Panama.
"One of ways the software industry can assist in trade facilitation is to standardize on the formats of the data being exchanged in electronic documents. But until recently, the use of differing or proprietary formats has effectively created barriers to trade. This milestone marks the point at which the industry can stop debating what standards they should use for trade documents and start delivering the benefits to trade that such an opportunity offers," said Tim McGrath, co-chair (Business Analysis) of the OASIS UBL Technical Committee.
"The publication of a comprehensive, royalty-free, international XML standard for electronic commerce ensures that businesses will not be locked into proprietary formats as they move into the digital age," said Jon Bosak, who organized the OASIS UBL Technical Committee in 2001 and led the effort through the completion of UBL 2.1 in 2013. "Adoption of UBL will foster the growth of an entire standards-based ecosystem, leading to the creation of inexpensive, off-the-shelf solutions and lowering the cost of entry for enterprises of every size."
"In UBL, developers find a complete library of XML schemas for a suite of structured data objects for common business documents. Being able to pick up and use peer-approved, structured document validation artifacts (for example, an electronic invoice), precludes having to create one's own colloquial schemas for such XML documents. To meet custom sector-specific requirements, communities can tailor additional data objects to augment the standardized structures," added G. Ken Holman, co-chair (XML technology) of the OASIS UBL Technical Committee.
"ISO/IEC approval of UBL as an International Standard is a logical milestone for a standard that is broadly used in public procurement and trading communities around the world," noted Laurent Liscia, CEO of OASIS. "We appreciate the support this action shows for the OASIS open standards process, and we join ISO and IEC in recognizing the value and long-term viability of UBL."
UBL 1.0 was published in 2004. In 2013, UBL 2.1 was ratified as an OASIS Standard and subsequently submitted by OASIS to the ISO/IEC JTC 1 Information Technology body. As ISO/IEC 19845, the standard will continue to be maintained and advanced by the OASIS UBL Technical Committee, which includes representatives of Boeing, Danish Ministry of Finance, NEC, Swedish Association of Local Authorities, US Department of Defense, Tradeshift and others. New members are welcome.
Additional Information:
ISO/IEC 19845:2015
http://www.iso.org/iso/catalogue_detail.htm?csnumber=66370
OASIS UBL Technical Committee
http://www.oasis-open.org/committees/ubl/
About ISO/IEC JTC 1
JTC 1 is the standards development environment where experts come together to develop worldwide Information and Communication Technology (ICT) standards for business and consumer applications. Since 1987, ISO/IEC JTC 1 has brought about a number of very successful and relevant information and communication technologies (ICT) standards in many fields: IC cards (smart cards), automatic identification and data capture (AIDC) technologies, information security, biometrics, cloud computing, multimedia (MPEG), database query and programming languages as well as character sets, to name just a few.
http://jtc1info.org/
About OASIS
OASIS is a non-profit, international consortium that drives the development, convergence and adoption of open standards for the global information society. OASIS promotes industry consensus and produces worldwide standards for business transactions, cloud computing, content technologies, security, privacy, M2M, IoT, energy, and other areas. OASIS open standards offer the potential to lower cost, stimulate innovation, grow global markets, and protect the right of free choice of technology. OASIS members broadly represent the marketplace of public and private sector technology leaders, users, and influencers. The consortium has more than 5,000 participants representing over 600 organizations and individual members in 65+ countries.
http://www.oasis-open.org