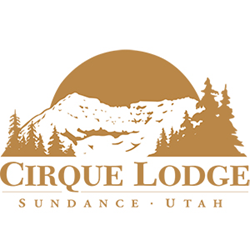 Cirque's affiliation with the MAP Recovery Network is just one more example of the level of quality and assurance we provide our clients.", Gary Fisher, Director of Operations, Cirque Lodge.
(PRWEB) January 29, 2016
MAP Health Management, LLC, the facilitator of the MAP Recovery Network, announced today that Cirque Lodge has joined the Premier Outcomes-Driven Provider Network. By joining the MAP Recovery Network, Cirque Lodge further differentiates itself as a quality provider in the field of addiction treatment. The MAP Recovery Network is the preeminent standardized, outcomes-driven alliance comprised of addiction treatment providers who are dedicated to extending the continuum of care by collecting data, measuring results and demonstrating their rates of treatment success. More than 70 addiction treatment facilities comprise the MAP Recovery Network.
"Cirque Lodge delivers what we believe to be the finest treatment experience for addiction and co-occurring disorders in the nation", stated Gary Fisher, Director of Operations at Cirque Lodge. "We are fully committed to providing our clients with every opportunity to overcome their illness and reach a level of viable, long-term recovery. Cirque's affiliation with the MAP Recovery Network is just one more example of the level of quality and assurance we provide our clients."
MAP strives to improve treatment outcomes for individuals struggling with drug and alcohol addiction. The company offers a variety of behavioral healthcare services including its renowned post-treatment Recovery Support Services program. Providers such as Cirque Lodge utilize the program in order to help their discharged patients successfully transition from residential treatment to long-term recovery. Technological advancements in the field of behavioral health greatly enhance the results of addiction treatment, particularly in the initial months following completion of treatment when risk of relapse is high. Plans for 2016, include expanding the MAP Recovery Network beyond the field of behavioral health.
According to Jacob Levenson, Chief Executive Officer of MAP Health Management, "The MAP Recovery Network is helping addiction treatment providers re-write their approach to services by embracing technology and data. Through measuring and demonstrating treatment outcomes, Network Members distinguish themselves to patients and their payers whose demand for value-driven performance has increased. We are excited to welcome Cirque Lodge, a quality operation dedicated to overcoming the disease of addiction."
Membership in the MAP Recovery Network gives treatment providers additional opportunities to help clients maintain long-term recovery by utilizing resources to track and apply empirical outcomes data, improve services and demonstrate the efficacy of addiction treatment. Network members have the assurance that they will have the most innovative tools at their disposal as they work to deliver the highest quality addiction treatment available.
About Cirque Lodge
Cirque Lodge is a privately owned adult residential treatment program. They are licensed by the State of Utah and accredited by the Joint Commission for the Accreditation of Healthcare Organizations (JCAHO). They combine traditional cognitive therapies with a daily experiential session in what is arguably the finest treatment resource to be found anywhere in the country. They have an educated and experienced treatment staff and have been named by several publications as one of the "top treatment experiences" in the nation. With facilities in Sundance and Provo Canyon, The Lodge is an amazing therapeutic treatment experience designed to help clients overcome addictions and co-occurring disorders. Additional information about Cirque Lodge can be found at http://www.cirquelodge.com.
Brittany Asay
Director of Professional Relations
Cirque Lodge
3114 E Ida's Road
Sundance, UT 84604
Admissions: 877-997-3422
About The MAP Recovery Network
The MAP Recovery Network, The Premier Outcomes-Driven Provider Network, is comprised of quality addiction treatment providers committed to measuring outcomes data. MAP Network members differentiate themselves to behavior healthcare consumers and health insurance payers by demonstrating treatment success rates. MAP's dedicated teams of research analysts, clinical directors, recovery advocates, technology professionals and billing experts work to improve patient outcomes, empower treatment providers with data, reduce costs and drive facility revenue. For more information see http://www.MAPNetwork.com and http://www.ThisisMAP.com.