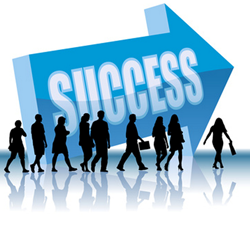 Register to come today at 310-541-4844
Rancho Palos Verdes, CA (PRWEB) February 04, 2016
Dr. Carol Francis and 30 practitioners will present at the "It's All About YOU Re-Treat" on February 19-21, 2016, in Southern California. The International Hypnosis Federation 2016 Conference "It's All About You Re-Treat" is at Rancho Palos Verdes, California. These 30 professional speakers, including Clinical Psychologist and Hypnotherapist Dr. Carol Francis (topics and professionals listed below), will diversely inspire attendees to think big, act effectively and move their world dynamically.
Call Dr. Shelley Stockwell at (310) 541-4844 to register (on site rooms limited). "It's All About YOU Re-Treat" is a cutting-edge informational and inspirational conference for mind, body and spirit. The speakers openly share experiential training, healing techniques, hypnotherapy tools, spiritual wonderments, and body-mind practices.
Consider also being a speaker. Just let Dr. Stockwell know when registering.
Register now as sleeping rooms at the retreat center are limited. This special weekend includes fun, friends, entertainment, (two dinner shows and psychic Sunday), CEs and delicious meals (Friday and Saturday Dinner Shows, Saturday and Sunday breakfast and lunch). Additionally, one-on-one private sessions with some presenters may be offered.
Where: Rancho Palos Verdes, California (Fly into LAX or Long Beach Airport. Then take Uber or a shuttle to the event.)
When: February 19-21, 2016 (Friday afternoon- Sun eve) Friday registration begins at 2pm and ends Sunday at night after our Psychic Sunday Event (ending around 9:00PM).
Who: Join seekers, lovers, leaders, helpers, healers, parents, teachers, and students. "Seasoned or novice, this holistic mind, body, spirit experience will leave you smiling and so much wiser. Plan to enjoy beautiful views, yummy home cooked meals, and a wonderful spirit of cooperation and learning!" explains Dr. Stockwell.
Speakers and Topics Listed below:
A few of the presenters include the following and the entire list can be viewed at hypnosisfederationcom
BELINDA FARRELL, CHt, "Dolphin Communication" (Saturday 11-11:10 Main Meeting Room) Huna Healer and author of "Find Your Friggen Joy," Belinda takes people on enlightenment journeys to swim and commune with dolphins in the wild. A former stunt car driver for film and television, she is a Reconnective Healing Practitioner who is certified to do reconnections.
JAIME FELDMAN, DCH, (Sunday 10-10:10 Main Meeting Room) "Parts-Therapy" 15 minutes. Jaime will describe the nuts and bolts of what Parts Therapy is and how it is used. He offers medical hypnosis and Parts Therapy training in New Jersey and in Japan. Jaime is available to do private sessions during the conference.
HELENE FELDMAN, DCH (Saturday 5-5:30 Main Meeting Room)
(IHF Humanitarian of the Year) "Past Life Panel" (with Sawyer, Stockwell-Nicholas, Vreeland)
IHF Humanitarian of the Year Principal, Educator and former Superintendent of Schools for the state of New Jersey, Dr Feldman has used past life regression to overcome fears and embrace wellness.
DR. CAROL FRANCIS, MFT, Psy.D. "Soul Journey Power Tools" Dance, sing, and remote view and use astral projection. Dr Francis is the author of 11 books, Clinical Psychologist, Holistic Health Practitioner, Nutritional Consultant and Hypnotherapist in Los Angeles South Bay Beach Cities and host of Dr. Carol Francis Talk Radio Show. Dr. Francis will be available for readings and sessions during the conference as well and leads the closing active astral projection and remote viewing meditation on Sunday afternoon and presenting during Psychic Sunday too.
JOHN GOODE, DDS (15 minutes) "What me Worry!" is a presentation on the power of professional and personal plans. "Learn to help yourself and your clients make dreams come true. Experience for yourself the 4 keys to success and having crystal clear goals and written plans" explained by Dr. Goode. In his 47 years in orthodontic practice Dr. Goode coached his colleagues, clients and staff to materialize their goals and objectives.
KEN GUZZO, CHt (hour) "Smokin' Hypnosis" and "Stage Hypnosis For Everyone" will teach about the business of smoking cessation as being sensational when done by the dazzling Guzzo. He has helped over 5,000 people to permanently quit smoking in one session. His Saturday night show will be a blast. Ken is the founder of the North American Academy of Hypnosis and trains hypnotists from all over the world to help others. His HypnoticAwesomeness.com program takes hypnosis out of the office and into the streets.
LINDA HERRICK (5-6 Minutes) "Watch Your Words" helps participants learn the keys to manifesting what you really want. Linda uses Reiki, Hypnosis and humor in her practice in Plainfield, Illinois.
SPENCER HUMM, comedian and humanitarian is celebrated this year as an IHF Humanitarian of the Year.
HENA HUSAIN, PhD (20 Minutes) "Tree Drawing?" Draw a tree and learn what that says about each participant. Hypnosis Instructor and Director of Balance For Life, Hena guides all to use this for an assessment tool. She brings a rich background of Psychology and Education into her NLP, Hypnosis and Feung Shui practices.
RHONA JORDAN, CHt "Guided Imagery Therapy in Medicine." Learn how Rhona works with physical therapy doctors as they go inside the body to remove internal discomfort. No medication is given and Rhona makes it pain free and restores hope and a fine future. Rhona works for Hoag Hospital and is bringing guided imagery to mainstream doctors and nurses. She teaches meditation at the hospital and is studying primordial sound meditation and the ancient language of the Vedas, Sanskrit.
PHIL LAPUMA, ChI (speak 5-6 min) "Know Your Client" Learn how to determine why clients come to professionals and how to best meet their needs. Great help for marketing professional hypnotherapy services. Former engineer and entrepreneur, Phil is an Emotion Code Practitioner.