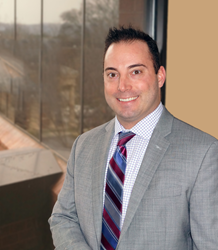 We are confident that Porter's skill set fits with this key position.
Nashville, TN (PRWEB) January 28, 2016
PharmMD announced today that Joe Porter has joined as Vice President of Business Development, further developing his expanded portfolio of regional and national accounts. In his role, Porter assumes the sales leadership responsibilities in the Northeast, MidWest, and Atlantic Coast regions, while building on PharmMD's momentum as market innovator for Star Ratings improvement and effective Medication Therapy Management.
"We are confident that Porter's skill set fits with this key position," said Kent Holdcroft, SVP of Sales & Marketing. "Joe's expertise and strategic thinking are exactly what we were looking to drive our entire organization."
Porter brings over 10 years of developing integrated sales and strategic marketing initiatives in the payer, diagnostic and medical device industry. He comes to PharmMD from Home Access Health Corporation in Chicago, IL. Porter served as the Regional Vice President of Sales where he was responsible for the overall coordination, functional management and leadership of all sales and marketing activities in the Eastern Region of the United States.
"I am delighted to be a part of the PharmMD team and will continue to raise the bar on quality healthcare," stated Porter. "I am positive that PharmMD is on a strong path to success."
Porter holds a BS in Health Sciences and Human Performance from Ithaca College.
About PharmMD: For Health Plans, ACO's, or Self-Insured Employers that want to measurably improve member and employee health, PharmMD is the proven choice for pharmacy quality solutions and medication risk management. Founded by healthcare and pharmacy innovators, PharmMD's outcomes-driven reporting, priority on personal touch, and scalable network are backed by performance-based pricing that guarantees fast results for Star Rating improvement and the most effective Medication Therapy Management. For more information go to http://www.PharmMD.com.