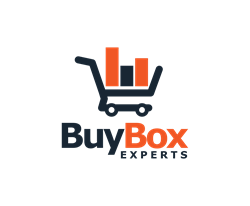 The choice of Amazon sales channel has long-term ramifications to a brand's ability to control its branding, pricing and inventory.
Salt Lake City, Utah (PRWEB) January 28, 2016
In January 2016's issue of Web Retailer, James Thomson and Joseph Hansen, partners in Buy Box Experts, discuss the issues faced by a brand owner contemplating its product distribution strategy for the Amazon channel.
That brand owner has a strategically critical choice to make:
1P: Sell first-party, wholesale, directly to Amazon Retail, using the Vendor Central interface.
OR
3P: Sell third-party to consumers through the Amazon marketplace, using the Seller Central interface (whether the brand sets up its own 3P seller account, or works with partner 3P sellers focused on the brand).
Given the complexity of the Amazon marketplace, and the desire of brands to control their own destinies, we are seeing a significant move towards brands either setting up their own third-party seller accounts, or working with sophisticated third-party sellers who will manage the brands' brand equity and product feeds, while respecting pricing and ensuring constant availability of product through the Fulfillment by Amazon program.
For the brand faced with these tradeoffs, it is often difficult to know who to believe -- Amazon telling the brand that Amazon will grow the brand's sales and respect any minimum advertised pricing policy, vs. the reseller that wants to add the brand's selection to a large catalog but may not offer much more than distribution support.
This article is intended for the audience of brand owners that is active or planning to be active on Amazon. It is also appropriate for investors of brands, looking to establish an Amazon presence.
About Authors:
Buy Box Experts is a consulting firm that enables brands to sell direct to consumers on Amazon and other marketplaces.