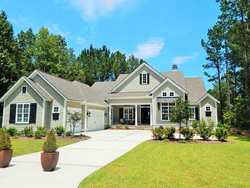 Unlike the disastrous housing bubble we saw in 2007, home prices today are being fueled by real demand, and the housing industry is on much more solid footing than it was eight years ago.
Libertyville, IL (PRWEB) January 28, 2016
Marian Schaffer, Principal and Founder of Southeast Discovery, a real estate consulting firm specializing in guiding Baby Boomers with their real estate needs in the niche markets of retirement relocation and second homes in the Southeast region, recently cited five key reasons a 2007-style real estate collapse is unlikely under current market conditions.
"Given the recent volatility in the stock market, uncertainties in foreign markets and downward pressure on the price of oil," said Schaffer, "we believe the housing industry is on much more solid footing than it was eight years ago, when the housing market began to experience a significant downturn."
According to Schaffer, the following five reasons make another major real estate market correction unlikely:
Recalibrated real estate values: "Real estate values recalibrated after the economic correction, and while they have appreciated since, in many markets around the U.S., valuations are still nowhere near the frothy levels they were back in 2007," Schaffer said. "In 2014, economists estimated that home prices would rise around 5%, then rise at a rate of 3% over the next few years after that, and this seems to be a reasonable projection."
Educated buyers: According to Schaffer, real estate buyers have become much more astute, having learned lessons from the last market correction. "Today's real estate buyer is a better educated consumer who carefully considers all their options, rather than blindly going into a purchase without having done their homework."
Tougher lending standards: After the 2008 financial crisis, policymakers enacted a regulatory framework meant to prevent the kind of loose lending standards that contributed to the housing bubble. "More rigorous lending standards over the last few years have created a more stable foundation," Schaffer said. "There are fewer mortgage products like interest-only loans. On the one hand, this means it may be more challenging for borrowers to get a loan. However, if buyers are required to put 20% of the value of the home they are purchasing towards a down payment, and make monthly payments that are principal and interest, it also means increased home equity, which makes defaulting on the loan less likely."
Job growth: "There's been a steady rate of job creation over the last five years, and the quality of the jobs has improved too, indicating a sustainable economic recovery," said Schaffer. "This dynamic has boosted the housing sector and convinced many borrowers, especially millennials who were on the fence about renting versus buying real estate, that now is the time to commit to buying a home."
First-Time Buyer Assistance Programs: "New initiatives, such as the FHA's move to reduce annual mortgage insurance premiums, are enticing first-time home buyers and millennial borrowers into the housing market," said Schaffer. "According to the National Association of Realtors, this could add up to as many as 140,000 new buyers in the market." Other federal programs helping get buyers into the market are Fannie Mae and Freddie Mac, which are making lower down payment loan options available to borrowers.
"The thing to keep in mind," said Schaffer, "is that unlike the disastrous housing bubble we saw in 2007, home prices today are being fueled by real demand – end users who are living in the real estate they purchase rather than investing in it to buy and flip. Thanks to the improved job market nationally, demand is real and the supply of housing available is far less than it was in 2007. And lastly, eliminating or at least limiting loose lending standards and unsustainable mortgage products like interest-only loans and high loan-to-value mortgages, contributes to a more orderly, stable real estate market both short and long term."
About Southeast Discovery
Since 2004, Southeast Discovery has been a trusted resource for candid information and insight on communities, developments, and general real estate in the Southeast. Through its highly-ranked web portal, newsletter and blog and its one-on-one work with clients, Southeast Discovery helps buyers actively looking for a retirement or second home in the Southeast navigate the process of identifying the right area and community for their needs. To learn more, visit http://www.southeastdiscovery.com/.