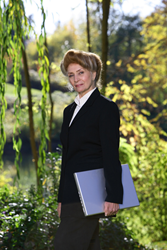 Grants Pass, OR (PRWEB) January 28, 2016
The recent water quality problems in Flint, Michigan, may only be the tip of the iceberg, reports radio host and water advocate Sharon Kleyne. Undetected water quality problems in the United States may be far more widespread than is currently estimated. Slightly elevated lead content in the water supply, Kleyne notes, are highly individualized and while exposure may have little or no effect on most people, it can be insidious, disastrous or even deadly for some.
The same is true, Kleyne adds, of the quality of the water vapor in the air we breathe. Both liquid water and atmospheric water vapor are fundamental to human health and survival and to the health and survival of life on the planet. Changes in the quality of either one can have widespread and often unpredictable health repercussions.
Water and air quality in the United States, evaporative dehydration and the Flint, Michigan, water crisis will be discussed on the Sharon Kleyne Hour™ Power of Water® radio show of February 1, 2016. The globally syndicated, education oriented show is heard weekly on VoiceAmerica (Health and Wellness, and Variety Channels) and Apple iTunes. For podcasts of past shows, go to http://www.voiceamerica.com/show/2207/the-sharon-kleyne-hour
Sharon Kleyne Hour® Power of Water® is sponsored by Bio-Logic Aqua® Research Water Life Science®, founded by Kleyne and specializing in fresh water, the atmosphere, body surface evaporation, dehydration and education. The Research Center's signature product for dry eye is Nature's Tears® EyeMist®.
In Flint, Michigan, an industrial city of 100,000 north of Detroit, they changed their municipal water source from Lake Huron to the Flint River. The switch, says Kleyne, changed their drinking water's pH from slightly alkaline to slightly acidic. This didn't affect drinkability but caused dangerous levels of lead from old pipes, plumbing fixtures and solder to leach into the drinking water as it came out the tap.
The problem went undetected for months, Kleyne observes, and even when complaints began trickling in, officials were slow to recognize the problem and even slower to respond. In Kleyne's view, the Flint situation may be a worst case manifestation of what could become a widespread public health crisis in the United States.
There is nothing more important to human health and survival, Kleyne stresses, than the quality of the water we drink and the water vapor we breathe. Illness resulting from water quality issues may be immediate and catastrophic or they may not manifest for decades. The only way to protect one's self is through education and action – know the quality of the water around you, know what can go wrong, know how to recognize bad water and know how to fix the problem – and demand that local leaders make affordable and safe water their number one priority at all times
Regarding atmospheric water vapor quality, Kleyne notes that physical dehydration (loss of body water content), has become a major health crisis worldwide. Dehydration may be caused by drinking too little water, drinking unsafe water and other factors such as medication, illness and age.
Dehydration may also result from accelerated evaporation of body surface water, according to Kleyne. This type of dehydration is increasingly common and almost always caused by poor quality water vapor in the air we breathe. Either the air has become too dry for reasons that include global warming, or air pollution accelerates body surface water loss. Indoor air, cold air and wind can also increase body surface evaporation.
Because individual reactions vary widely and some illnesses may take decades to develop, and because education and research may be lacking, water and air quality experts may be slow to recognize the problem. However, says Kleyne, with recent advances in recycling and purification technology, we have the ability to provide safe, abundant and affordable water – and clean air - just about anywhere on Earth. The biggest impediments are ignorance and greed.
The best way to avoid becoming dehydrated due to accelerated body surface water evaporation, says Kleyne, is to drink at least eight glasses of fresh water per day in addition to all other fluids. Also, avoid alcohol, sugar, caffeine and carbonated drinks, which are all dehydrating. Drink two full glasses on rising and at least two more full glasses during the day.
Water, Kleyne adds, is one of the five lifestyle elements necessary for health. The others are proper breathing, correct nutrition based on individual needs, moderate exercise and adequate sleep.
©2016 Bio-Logic Aqua® Research Water Life Science® All rights reserved.