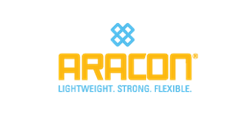 "Our team is very proud of the accomplishment and therefore would like to reward our customers accordingly." said Ron Souders, Technical Director
(PRWEB) January 29, 2016
Micro-Coax announced today that the company has significantly reduced prices, as much as forty percent, on ARACON fibers and braids.
Micro-Coax is lowering their prices to support their long-term vision to make ARACON viable in commercial applications such as Civil Aviation and Wearable Electronics, where ARACON's flexibility and weight savings provide an attractive alternative to metal wires.
"It is important that we do not consider this a sale, rather reduced prices due to many years of investment and the drive of our workforce to improve the efficiencies of our manufacturing process." said Ron Souders, Technical Director at Micro-Coax. "Our team is very proud of the accomplishment and therefore would like to reward our customers accordingly."
ARACON is a revolutionary product, available only from Micro-Coax, which combines the conductivity of an outer metal coating with the strength, lightweight, and flexibility of aramid fibers. ARACON is manufactured by plating DuPont™ KEVLAR® fibers, a material well known for its use in bullet-resistant vests, high-speed boats and military helmets. With the addition of nickel, copper and silver coatings of varying thicknesses, ARACON fibers provide a versatile combination of physical and electrical properties for a variety of demanding applications.
About Micro-Coax
Celebrating over 50 years in business, Micro-Coax is a worldwide leader providing design expertise for radio frequency (RF) and microwave transmission line products and composite EMI shielding materials. Serving the space, military, test & measurement, telecommunications and aviation markets, Micro-Coax products have earned a reputation for the highest reliability in the toughest environments. A broad technology base allows Micro-Coax to quickly respond to customer needs with an innovative combination of coaxial cables, connectors, cable assemblies and EMI shielding materials. For more information, visit http://www.micro-coax.com.
ARACON® is a registered trademark of Micro-Coax, Inc.
DuPont™ and KEVLAR® are trademarks or registered trademarks of E.I. du Pont de Nemours and Company or its affiliates.