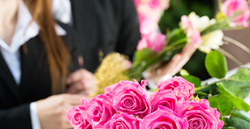 Give your loved one a proper send off - Funeral Plans Comparison Reviews Of The best UK Prepaid Funeral Plans
United Kingdom (PRWEB UK) 29 January 2016
Many families in the UK struggle with the cost of a loved ones funeral and even more so when it comes to celebrating the life of their loved one. In 2015, as many as 80 percent of families, could not afford to give their loved ones the kind of sendoff that they would like, which was mainly down to financial pressures.
The last few years has seen a dramatic rise in popularity of prepaid funeral plans. These plans are designed to cover the cost of the funeral, but do not make any provision towards the cost of the post funeral celebratory wake, where families gather to reminisce and remember fond memories.
There are many prepaid funeral plans on offer from UK plan providers, but finding the best funeral plan can be a minefield for the average family. Trawling online to find all of the plans available can take hours of work, with making like for like comparisons of funeral plans being somewhat difficult.
Silver Choices, the leading UK prepaid funeral plans comparison experts launched in 2012, with the aim of providing a one stop shop, with access to comparisons of the best funeral offers in the UK market place.
Silver Choices, provide a totally Free of charge service to enquirers, where they provide information, comparisons and recommendations, which can be accessed via their network of websites. As true independents, they are able to remain totally impartial when making recommendations and prepaid funeral plan reviews, focusing their services to the exact needs and budgets of their clients.
As part of their service offering, they have been able to negotiate with plan providers to launch their exclusive Prepaid Funeral Plan PLUS package. The Funeral Plan PLUS package adds an extra element to the funeral plan, where a fund is included which is paid to the next of kin at the time of the plan holders passing. The fund provides families with the ability to properly celebrate the life of their loved one. The money in the fund can be used in any way that the family decides, which can include a celebration in a local hotel, pub or restaurant or can simply be used to pay for outside caterers to provide refreshments in a family members home. In addition, the PLUS package also provides additional advice and guidance in all aspects of later in life financial and legal planning, ensuring the total protection of the plan holder and their family.
To find out more about the PLUS funeral plan package and why Life Insurance does not provide the same guaranteed cover as a prepaid funeral plan will, go to compare funeral plans or visit the Silver Choices.co.uk Funeral Plans Comparisons website.
For instant access to a prepaid funeral plan comparison expert call 0800 193 4080.