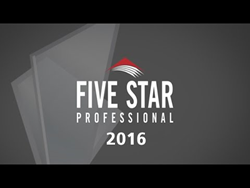 "Trust is the foundation of Biltmore's client relationships, and an important reason why they come to our firm and stay with us. This award is a wonderful reflection of that trust." - Tyler Vernon
(PRWEB) January 28, 2016
Biltmore Capital Advisors Chief Executive Officer Tyler Vernon was again named a Five Star Wealth Manager by New Jersey Monthly Magazine. The 2016 ranking marked the fifth year that Vernon received the award, which is presented to financial services honorees by New Jersey Monthly in its January issue.
Five Star Professional is a consumer-focused group that aims to identify professionals who offer the highest quality service as measured by ten objective criteria. The wealth manager awards are determined through a rigorous, multifaceted research methodology, incorporating input from peers and firm leaders along with client retention rates, industry experience and a thorough regulatory history review.
"I am honored to again be recognized by consumers and peers as one of New Jersey's Top Wealth Managers," said Vernon. "Trust is the foundation of Biltmore's client relationships, and an important reason why they come to our firm and stay with us. This award is a wonderful reflection of that trust."
Our firm continues to grow; along with the addition of prominent economics professor Dr. Donald R. Chambers to our staff as Chief Investment Officer, we have also opened a South Florida office to better serve our clients."
Vernon's investment expertise is often featured by the national media, including CNBC, Fox Business, and in the Wall Street Journal. He was also recognized by New Jersey Monthly in 2011 and 2013, 2014 and 2015.