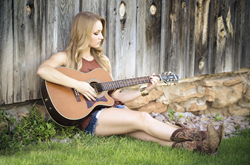 Ideal Places to Live in Tennessee
Knoxville, Tennessee (PRWEB) January 29, 2016
What comes to mind when one thinks of the Knoxville music scene? For many, the sound of bluegrass, country and old-time music is what comes to mind first. But folks familiar with Knoxville's trendy music scene, know there is more to it than meets the eye adding to the area's appeal for retirement states Real Estate Scorecard, a relocation consulting firm who specializes in the South which includes Eastern Tennessee. Baby Boomers searching for fun-filled lifestyle can find a rich cultural scene in Knoxville year round. Here's a few of the exciting Knoxville musical events coming up in February:
Friends of Music and the Arts: Music from the Jewish Tradition, February 1, 2016
Farragut Primary Schools Art Show, January 25, 2016 - February 4, 2016
The Arts at Pellissippi State: Represent: Explorations in Realism, Image and Illusion, January 19, 2016 - February 5, 2016
Athens Area Council for the Arts: Gospel Quilts: A Quilt Concert by Karen Malone, January 15, 2016 - February 12, 2016
Ewing Gallery: 2016 Artist in Residence Biennial, January 14, 2016 - February 18, 2016
Tennessee Valley Unitarian Universalist Church Gallery: Art Work by Nick DeFord and Kate McCullough, December 18, 2015 - February 5, 2016
Knoxville Zoo: Buy One, Get One Tickets, December 1, 2015 - February 29, 2016
Knoxville continues to roll out the red carpet for today's active seniors who want to have fun without breaking the bank. The city offers local activities for even the most austere budget. Take for instance the WDVX Blue Plate Special at the Knoxville Visitors Center. It is one of the Knoxville music scene's top attractions. Where else can one go and take in a live performance by some of the area's most skilled Bluegrass and Americana musicians? The event runs Monday through Saturday at noon and those who have experienced it rave about it.
The Knoxville music scene is inclusive, electric, and evolving just to name a few. It also includes a long list of activities including festivals, concerts, theater and lots more. And people who want to experience this movement are hopping right on it. They are packing up their cars, hitting the highways and relocating to Knoxville TN to be right in the middle of it. And it is not just a movement for musicians. It is also for those who appreciate and support the arts.
Knoxville's rich music heritage is a major draw for residents and tourists. It is not hard to find top rate musical acts in the city on any given week. Traditional musical scenes like the Knoxville Opera Company, Symphony Orchestra, Jazz Orchestra and the International are popular among locals and visitors. The International is Knoxville's premiere live music venue. Artists from around the world perform various genres here. It is never a dull moment and residents can enjoy their leisure time without digging deep into their wallets.
If theater is a better fit, there is plenty to choose from in and around Knoxville. The Tennessee Theatre is a popular venue because it offers something for every age group. From Peppa Pig to Blue Man Group, Book of Mormon and Ragtime, attendees can start the day off with something for the little ones and end the day with some adult entertainment.
While the Knoxville music scene tends to be the city's major draw, once there it is pretty clear why Knoxville is one of the ideal places to live in Tennessee. The city's music scene isn't the only thing rich in history. Knoxville's neighborhoods are steeped in culture and tradition. From young professionals to families and retirees, Knoxville makes up some of the most diverse communities. Whether the search is for modern condo living, a bungalow style home or retirement communities, it can be found in Knoxville, and get this, it is close to all the downtown action. It makes relocating to Knoxville TN a smart move for baby boomers looking to enjoy their retirement.
With so many complimentary and reasonably priced entertainment activities, plus restaurants, museums and outdoor activities like biking and hiking to choose from, Real Estate Scorecard believes it's no wonder that Knoxville is rising high on the list of ideal places to live in Tennessee.
About Real Estate Scorecard:
Real Estate Scorecard writes unbiased real estate reviews providing in-depth information about popular gated communities in Florida, Georgia, the Carolinas, Tennessee and Central America, all in an effort to help people discover where to retire in the South.
Website: http://realestatescorecard.com