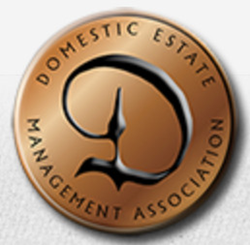 DEMA makes an ideal partner for ACG to provide new value to our members
Knoxville, TN (PRWEB) January 28, 2016
Angel Capital Group was founded in 2007 and merged with RAIN Source Capital of Minneapolis, MN in 2014 to create a national syndicate of angel groups and funds. Between the two networks, 150 companies have received funding.
Eric Dobson, CEO of Angel Capital Group, elaborated on the importance of ACG's partnership with BOBA, "DEMA leverages the buying power of households around the world and ensures those households have buying power for key services. DEMA makes an ideal partner for ACG to provide new value to our members."
DEMA's Founder and President, Matt Haack, said "ACG caters to high net worth angel investors across the nation. We provide those folks access to validated service providers and buying power." Dobson added, "We have found a great partner in DEMA. Matt and Michael are savvy businessmen and they love their clients. We expect great things from this partnership."
About Angel Capital Group
Angel Capital Group is a fully syndicated "angel" capital private equity network with operations in nine states. ACG recently consolidated its operations with RAIN Source Capital. The combined entity enjoys a 10-year history and has invested approximately $44M in 131 companies across a variety of market sectors. The combined portfolios have created over 4500 jobs and $750M in follow-on capital investments by other funds. For additional information about Angel Capital Group and its investment criteria, visit online at http://www.theangelcapitalgroup.com, @angelcapitalgr, http://www.linkedin.com/company/831505, or http://www.facebook.com/angelcapitalgroup.
About DEMA
Founded in 2007, the Domestic Estate Management Association is a worldwide educational association for the Private Service Community. The Domestic Estate Management Association was created to provide a forum for Private Service Professionals and certified service vendors interested in better serving & protecting the best interests of their clients. The fundamental purpose of the association is to raise industry standards. Our members have access to local chapter meetings, educational materials, webinars and a network of individuals striving to make a difference in the industry. For additional information on DEMA, visit online: http://www.domesticmanagers.com