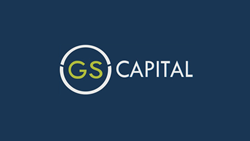 San Diego, CA (PRWEB) February 02, 2016
OGS Capital has added strategic business planning to its available service in response to requests from clients anticipating future growth. The planning process lays the foundation for the creation of a strategic business plan designed to meet investor requirements.
OGS Capital offers a number of critical business services that include business plan writing, marketing plans, and financial modeling, to name a few. The newest addition to the menu of services is strategic business planning for organizations ready to drive future growth. The service is applicable to for-profit and nonprofit organizations interested in setting priorities and laying out growth plans. The strategic planning process supports the development of the strategic business plan that describes the results of the planning process and attracts investors interesting in funding growth.
"We are getting an increasing number of requests for assistance with strategic business planning," says Alex Silensky, the Founder and CEO of OGS Capital. "Many organizations do not have the staff knowledge or expertise required to conduct the analyses that support the process. So we developed a strategic planning toolkit that we apply to each project." The toolkit includes PEST analysis, five forces analysis, scenario planning, SWOT analysis, strategy maps, and balance scorecards, and more. Lack of expertise forces businesses to turn to outside consultants, and OGS Capital is a top choice because consultants have extensive business experience gained at leading consulting firms like Deloitte and Bain. OGS Capital primarily serves the SME market.
Strategic planning is a high-level complex process that serves as a bridge between the present and the future. It identifies strategies and sets priorities for utilization of resources in order to achieve growth goals. To get actionable results requires assessing a number of factors including the market and competitive environment, internal capabilities, potential operational restructuring, strategic options for business development, market entry and risks. Assessments lead to the development of a detailed strategic road map and action plan for market entry and continued growth for the designated period.
Each client project is assigned a high profile team consisting of a senior OGS Capital consultant, who has a minimum of 25 years of experience and professional credentials, and multiple consultants who each have 10 years or more of experience and graduated from the top 20 MBA schools. All team members have deep knowledge of the business planning process across industries and a successful track record. "In one year, we have seen an 80 percent increase in the number of client requests for strategic business planning," explains Silensky. "This is a reflection of the increasing complexity that all sizes of businesses face in the marketplace due to globalization, advancing technology, and volatility." Investors and financial institutions rely on strategic business plans as proof the business has carefully assessed, analyzed, and prepared for real and sustainable growth. To date, OGS Capital consultants have developed over 4,000 business plans in 30 countries, raising more than $1.5 billion.
Businesses interested in growing are encouraged to contact OGS Capital for professional and experienced assistance with strategic planning and strategic business plan development.
For more information or to submit an online contact form, please visit https://www.ogscapital.com/services/strategic-business-plans-and-strategic-planning
Contact:
Alex Silensky
Email: alex(at)ogscapital(dot)com
Website online contact: https://www.ogscapital.com/
(USA) 1-619-727-5304
(UK) 44-203-318-1069