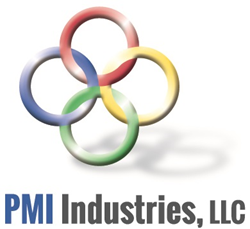 PMI's new website reflects our $6 Million investment in equipment which will allow us to offer customers additional services, shorter turnaround times and increased production capacity.
Rochester, NY (PRWEB) February 17, 2016
PMI Industries, LLC invites visitors to explore its new website, http://www.PMIindustries.com, redesigned for a more user-friendly experience that reflects the company's expanded capabilities and entry into new markets for tool manufacturing, machining plastic injection molding services.
Built to be mobile responsive, intuitively navigated and simplify RFQ submissions, the new website includes interactive graphics, optimized pages and informational content regarding the plastic injection molding industry and the changes to come for PMI Industries.
"The site is unlike any other we've seen in this industry. It features several interactive pages that have been designed to engage visitors while providing useful, relevant content about PMI's capabilities and experience," said Greg Almeter, Sales Manager for PMI.
The site highlights PMI Industries' recent $6 Million investment in state-of-the-art 5-axis machine centers, EDMs and molding presses. The investment in equipment and additional employees is as a result of new ownership. In April 2015, PMI Industries, LLC was purchased by BAM Enterprises, Inc, headquartered in Grand Island, NY.
The website includes details regarding PMI's ability to design, engineer and manufacture custom solutions for complex, high tolerance (to .0001") projects in aerospace, automotive, electronics, military, industrial and marine markets. Site visitors can find information about company events such as a planned Grand Re-opening in the spring and participation in industry trade shows. PMI plans to add videos as new equipment continues to be installed to keep customers informed as more capabilities are added to their service offerings.
____________________________________________________
PMI Industries, LLC is a total-solutions provider for plastic injection molded products with in-house capabilities for plastic injection mold engineering/design and mold tool manufacturing along with related services including plastic joining, assembly, product development, prototyping and metrology. Since 1978, PMI Industries has been producing high-quality tooling and injection-molded parts in small and large volumes for the automotive, industrial and defense industries.
For more information, contact PMI Industries, LLC Sales Manager, Greg Almeter at (585)464-8050, ext. 102
PMI Industries, LLC
350 Buell Road
Rochester, NY 14624