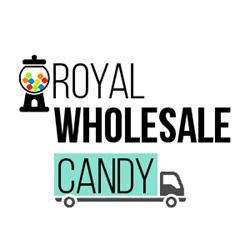 (PRWEB) January 30, 2016
25 years ago a candy store was opened. It served kids who stopped by after school, teachers who wanted candy for their students, parents stocking up for Halloween, and just about anyone else who wanted a sweet treat. Over two decades later, this small candy store turned into a candy industry force that has expanded and expanded with each year passing.
Royal Wholesale Candy expands yet again. The progressing increase in sales and new customers have caused a need for the enhanced logistics team. The new jersey-based candy company is proud to announce their recent expansion to their warehouse as well as a new logistics director. Having the work force nearly doubled, incorporation of new logistics technology and a new logistic strategy, the candy company expects to see an increase in customer satisfaction.
With over 25 years in the candy industry, Royal Wholesale Candy has been able to understand customer behavior and pain points. With customer service at the forefront of their core beliefs, the recent expansion will only compliment their efforts in becoming a candy industry ecommerce giant.
"We have seen something extraordinary in the past few years. Our business has expanded, our team has expanded, our office has expanded, and we can't wait to see what happens next. We have been able to identify the smallest opportunities and turn them into immensely rewarding projects. I could not be prouder to work for such a hard working and driven company."
-Mike Dougherty, VP of Royal Wholesale Candy Company
About Royal Wholesale Candy
Royal Wholesale Candy is a leading candy distributor founded in 1990 and is based in Mount Laurel, NJ. Royal offers their customers over a thousand varieties of candy, nuts and dried fruits to choose from at discounted wholesale prices. Royal serves retail stores, caterers, party planners, and organizations throughout the continental US. Royal's success and growth over the years can be attributed to their focus on delivering quality, value, and service every time. Visit RoyalWholesaleCandy.com