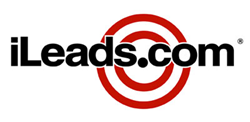 2015 was a turbulent year for Mortgage Lending in the online space. That said, we have seen some of the largest lenders both increase their market share as well as funding rates through effective use of Internet lead acquisition strategies
Newport Beach, CA (PRWEB) January 29, 2016
In 2014, iLeads.com partnered with the LeadsCouncil to determine the actual funding rate and origination dollars generated from mortgage leads generated online. The results not only proved the effectiveness of online mortgage leads in originating new loans, but also showed that consumers using online services to complete their mortgage lender search are responsible for a large percentage of the overall mortgage originations nationwide. The 2014 Mortgage Lead Funding Index can be found here: 2014's analysis
"2015 was a turbulent year for Mortgage Lending in the online space. That said, we have seen some of the largest lenders both increase their market share as well as funding rates through effective use of Internet lead acquisition strategies," remarked Drew Warmington, Managing Partner & CEO of iLeads.com. "For this year's report, we expect the overall volume of loan fundings generated by consumers that shopped online to be even higher than last year. We'll be excited to share our findings at the March LeadsCon™ event after we complete our analysis."
2014's found that 266K of those mortgage shoppers funded loans, with an average time to fund of 84 days. Some highlights of last year's study:
Total funding volume: $57,441,827,182
Average loan amount: $220,342.80
Average funding rate: 7.56%
Fundings by loan type:
FHA: 13.70%
VA: 10.76%
Conventional: 73.71%
Top 5 funding states (by percentage of total)
CA: 16.28%
TX: 8.77%
FL: 6.89%
NC: 3.80%
About iLeads.com
Celebrating 20 years, iLeads.com was founded in 1996 as an internet-only lead generation company. iLeads.com products include customer acquisition solutions, lead analytics, and custom data services. Since inception, iLeads.com has served over 55,000 clients in the mortgage, insurance, real estate and financial services industries.