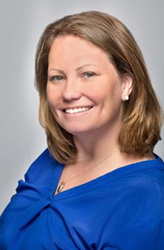 Julia has shown that hard work, dedication and having a passion for what you do can lead to great accomplishments.
Surprise, AZ (PRWEB) February 08, 2016
Julia Holland, General Manager at The Arizona Traditions Homeowners Association in Surprise, recently joined an elite group of community association managers who have earned the Professional Community Association Manager (PCAM®) credential from Community Associations Institute (CAI). Holland is one of more than 2,200 managers worldwide who have earned this prestigious designation and one of only 113 in the state of Arizona.
To earn the specialized PCAM® credential, managers must have five years of experience in community association management and complete more than 100 hours of course work. Continuing education and service requirements, as well as adherence to a code of ethics are also required.
"All of us here at FirstService Residential are extremely proud of Julia for receiving her PCAM designation," says John Kemper, President of FirstService Residential Arizona. "Julia has shown that hard work, dedication and having a passion for what you do can lead to great accomplishments. Julia embodies all of the core values we try to instill in all FirstService Residential associates across Arizona and the nation."
Professional managers provide administrative, operational and managerial counsel to the boards that govern homeowners and condominium associations. Managers typically are responsible for managing budgets and contractors, directing association personnel and overseeing compliance with association covenants and restrictions.
"There are a few traits a quality manager must possess; common sense, accountability, and a sense of humor," says Julia Holland. "As a professional community manager, I have dedicated myself to fostering vibrant, competent, and harmonious community associations."
Holland has extensive experience in the community management field and has been presented countless industry awards throughout her ten years of experience. In March 2013, Holland joined FirstService Residential as the General Manager for The Arizona Traditions Homeowners Association. In addition to achieving the prestigious PCAM® designation, Holland has also earned and maintained her CMCA® and AMS® credentials from Community Associations Institute (CAI).
CAI is an international organization dedicated to building better communities. CAI and its 60 chapters work on behalf of the professionals and volunteers engaged in the management and governance of homeowner and condominium associations, cooperatives and other planned communities. CAI's nearly 32,000 members include community association volunteer leaders, managers, management companies and businesses that provide products and services to these communities.
About FirstService Residential
FirstService Residential is North America's largest manager of residential communities and the preferred partner of HOAs, community associations and strata corporations in the U.S. and Canada. FirstService Residential's managed communities include low-, mid- and high-rise condominiums and cooperatives, single-family homes, master-planned, lifestyle and active adult communities, and rental and commercial properties.
With an unmatched combination of deep industry experience, local market expertise and personalized attention, FirstService Residential delivers proven solutions and exceptional service that add value, enhance lifestyles and make a difference, every day, for every resident and community it manages. FirstService Residential is a subsidiary of FirstService Corporation, a North American leader in the property services sector. For more information, visit http://www.fsresidential.com.