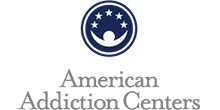 BRENTWOOD, Tenn (PRWEB) February 09, 2016
AAC Holdings, Inc. (NYSE: AAC), through its operating subsidiary, American Addiction Centers, Inc., proudly announced that it's CEO and Chairman, Michael Cartwright, has been appointed to the Board of Trustees of the National Association of Psychiatric Health Systems (NAPHS). In this position, Cartwright will be uniquely able to further the efforts of both AAC and NAPHS in reaching out to those in need of drug and alcohol treatment and helping them to create positive change in their lives.
About Michael Cartwright
Michael Cartwright has over 20 years in recovery. During that time he has developed experience working in the behavioral health community and is known as a premiere addiction industry trailblazer, and noted behavioral health entrepreneur. He has learned how to not only put drug and alcohol use in his past but also how to thrive in recovery by envisioning what he wanted for his life and then enacting a plan to accomplish it.
Cartwright wrote the book Believable Hope: 5 Essential Elements to Beat Any Addiction with Ken Abraham, with the goal of empowering readers with the tools to overcome dependence upon any substance or self-destructive behavior. For people living in active addiction, the book has been a lifeline to long-lasting recovery. Cartwright counsels readers – people diagnosed with addiction and their concerned friends and family – to recognize the signs of addictive behavior, create a vision of the life they would be able to lead if addiction were no longer an issue, and then create an actionable plan to turn that vision into a reality.
About National Association of Psychiatric Health Systems
The National Association of Psychiatric Health Systems is an advocacy organization dedicated to the betterment of treatment opportunities for people living with mental health and/or substance use disorders and their families. This includes prevention efforts across populations and educational support for substance abuse treatment professionals. NAPHS shares new research and developments that highlight the processes that are most effective in reaching people and/or in helping them to find stability in recovery.
About American Addiction Centers
American Addiction Centers is a leading provider of inpatient substance abuse treatment services. We treat clients who are struggling with drug addiction, alcohol addiction, and co-occurring mental/behavioral health issues. We operate 18 substance abuse treatment facilities. Located throughout the United States, these facilities are focused on delivering effective clinical care and treatment solutions. For more information, please find us at AmericanAddictionCenters.org or follow us on Twitter @AAC_Tweet.
Forward Looking Statements
This release contains forward-looking statements within the meaning of the federal securities laws. These forward-looking statements are made only as of the date of this release. In some cases, you can identify forward-looking statements by terms such as "anticipates," "believes," "could," "estimates," "expects," "may," "potential," "predicts," "projects," "should," "will," "would," and similar expressions intended to identify forward-looking statements, although not all forward-looking statements contain these words. Forward-looking statements may include information concerning AAC Holdings, Inc.'s (collectively with its subsidiaries; "Holdings" or the "Company") possible or assumed future results of operations, including descriptions of Holdings' revenues, profitability, outlook and overall business strategy. These statements involve known and unknown risks, uncertainties and other factors that may cause our actual results and performance to be materially different from the information contained in the forward-looking statements. These risks, uncertainties and other factors include, without limitation: (i) our inability to operate our facilities; (ii) our reliance on our sales and marketing program to continuously attract and enroll clients; (iii) a reduction in reimbursement rates by certain third-party payors for inpatient and outpatient services and point of care and definitive lab testing; (iv) our failure to successfully achieve growth through acquisitions and de novo expansions; (v) uncertainties regarding the timing of the closing of acquisitions; (vi) the possibility that a governmental entity may prohibit, delay or refuse to grant approval for the consummation of acquisitions; (vii) our failure to achieve anticipated financial results from contemplated acquisitions; (viii) a disruption in our ability to perform definitive drug testing services; (ix) maintaining compliance with applicable regulatory authorities, licensure and permits to operate our facilities and lab; (x) a disruption in our business related to the recent indictment of certain of our subsidiaries and current and former employees; (xi) our inability to agree on conversion and other terms for the balance of convertible debt; (xii) our inability to meet our covenants in the loan documents; (xiii) our inability to obtain senior lender consent to exceed the current $50 million limit in unsecured subordinated debt; (xiv) our inability to integrate newly acquired facilities; (xv) a disruption to our business and reputational and potential economic risks associated with the civil securities claims brought by shareholders; and (xvi) general economic conditions, as well as other risks discussed in the "Risk Factors" section of the Company's Annual Report on Form 10-K, and other filings with the Securities and Exchange Commission. As a result of these factors, we cannot assure you that the forward-looking statements in this release will prove to be accurate. Investors should not place undue reliance upon forward looking statements.
Investor Contact:
Tripp Sullivan
SCR Partners
(615) 760-1104
IR(at)contactAAC(dot)com
Media Contact:
Cynthia Johnson
(615) 587-7728
Mediarequest(at)contactAAC(dot)com