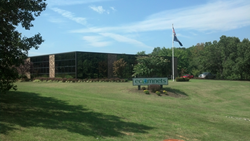 The bulk of our clients come in thinking private. They want to understand the cloud, and think it's best to get their feet wet within their own four walls," says Raj Kosuri CEO
Sterling, VA (PRWEB) January 30, 2016
EcomNets today announced the industry's first Smart Hybrid Cloud Computing platform, designed specifically for Combining Private & Public Environments. Even though cloud computing has been around for quite some time, it is still considered a new frontier for some organizations. Many companies are dabbling in private clouds or have some non-essential data stored in public clouds, but others are still waiting for the right combination to meet their needs. For that reason, interest is growing in hybrid cloud approaches that are designed to combine the best of both worlds for organizations that can't rely primarily on only a private or public cloud environment.
The key to knowing whether or not you have a true hybrid solution is to make sure that those private and public environments are connected and can interact with each other.
Benefits of EcomNets Hybrid Cloud:

Access to a full service catalog of automated data services
Interoperability with public cloud services built on VMware vCloud Air, Microsoft Azure, AWS and other cloud service providers
EcomNets Enterprise Hybrid Cloud Solution can be built on our reference architectures for accelerated deployment
EcomNets' gold standard level of Customer Service to provide world-class support
As cloud computing moves from hype to reality, certain broad trends and best practices are emerging when it comes to the public cloud vs. private cloud deployment debate.
Anecdotally and from surveys, it's becoming clear that most enterprises are first looking to the private cloud as a way to play with cloud tools and concepts in the safety of their own secure sandbox.
"The bulk of our clients come in thinking private. They want to understand the cloud, and think it's best to get their feet wet within their own four walls," says Raj Kosuri CEO of EcomNets
About EcomNets
EcomNets is a world class data center and cloud solutions provider. EcomNets understands the need for Cloud Security, Cloud Back Up, and Disaster Recovery. EcomNets has a data center located in Danville, VA to meet all your cloud needs. We are SSAE Type II, PCI and HIPPA certified cloud solution provider with the experience and technical know-how to deliver customized solutions and support. We'll enable you to respond faster to changing market dynamics by delivering high-quality, cost-effective, and seamless solutions that add value to your business. Our collaborative business experience and solutions include data center, cloud back up, disaster recovery, cloud security, and more. EcomNets develops and markets virtualization-based software and hardware solutions that deliver superior desktop computing.