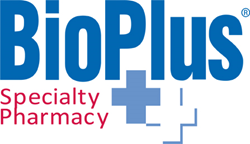 Altamonte Springs, FL (PRWEB) January 29, 2016
BioPlus Specialty Pharmacy (BioPlus), one of the nation's leading innovative specialty pharmacies, announces today that it can fill prescriptions of Zepatier™ (elbasvir and grazoprevir) manufactured by Merck. Zepatier gained approved from the U.S. Food and Drug Administration (FDA) January 28, 2016 for the treatment of hepatitis C.
"Our specialty pharmacy's deep experience with hepatitis C treatment puts us in a position of expertise for serving the needs of hepatitis C patients, including those prescribed this latest drug combination," shares Sharon Ferrer, VP of Pharmaceutical Relations at BioPlus. "In addition, patients can be assured they will get a prompt treatment start since our '2-Hour Patient Acceptance Guarantee' program guarantees notification to physician offices in less than two hours whether a referred patient can be admitted, pending insurance qualifications," she adds.
Infection with the hepatitis C virus targets the liver, leading to cirrhosis, liver failure, and/or liver cancer. Hepatitis C is the leading cause of liver-related death, with 10,000-12,000 people in the United States dying each year from hepatitis C-related causes. Zepatier is a single tablet mediation combination that has shown strong results at the Phase 2 and Phase 3 clinical trial level, curing 95% of some patient sub-groups. In addition, it has shown success in studies including patients with failed prior treatment and those with cirrhosis.
About BioPlus Specialty Pharmacy
BioPlus Specialty Pharmacy is the first specialty pharmacy to introduce a two-hour turnaround from referral to patient acceptance. BioPlus... Where healing begins in 2 hours. Our company celebrates 26 years of innovative excellence in specialty pharmacy, working closely with payers and the pharmaceutical industry, as well as with prescribers to get prompt treatment for patients, and directly supporting our patients nationwide to achieve optimal health outcomes. Our proprietary web tool Tap App, connects prescribers to the pharmacy by bringing the pharmacy chart into the doctor's office with real-time specialty pharmacy information and treatment monitoring.
BioPlus provides a complete range of specialty services, including for hepatitis C, multiple sclerosis, cancer, bleeding disorders, and other complex, chronic conditions. BioPlus, a privately-held, pharmacist-owned company based in Altamonte Springs, Florida, is accredited by URAC, VIPPS, and the Accreditation Commission for Health Care (ACHC).
For information: http://www.bioplusrx.com or
Contact: info(at)bioplusrx(dot)com
Phone: 1-888-292-0744