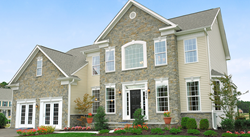 Pompano Beach, Florida (PRWEB) February 01, 2016
TopTenRealEstateDeals.com covers recent important, interesting and unusual real estate news on its website:
"Home Prices All-Time High In Four US Cities"
According to the Standard & Poor's Case-Shiller 20-city home price index, home prices have met or exceeded their all-time highs in Dallas, Denver, San Francisco and Portland, Oregon. Charlotte, North Carolina prices are within one percent of their highs. U.S. home prices peaked in 2007 and then fell through 2012; prices have now recovered in much of the country near the 2007 levels.
"Robin Williams' Napa Estate Sold"
Robin Williams' Tuscan-style Napa estate first went on the market in 2012 at $35 million but didn't sell. After he died, the home stayed on sale dropping price to $25.9 million and $22.9 million. The estate includes five bedrooms, 10 baths, caretaker's home, infinity-edge pool, horse barn, and 10 acres of vineyards. It finally sold for $18.1 million.
"John & Yoko's Palm Beach Mansion Sold"
According to the "Palm Beach Daily News," the Palm Beach oceanfront mansion that John
Lennon and Yoko Ono purchased in 1980 has sold for $23 million to a former Bear Stearns executive. Lennon and Ono paid $750,000 for the home with plans to renovate the home but Lennon died a few months after the purchase. The 1919 home was designed by famed Palm Beach architect Addison Mizner.
"Mortgage Rates Falling Again"
One positive result of world economic problems in stocks and commodities has meant good news for home mortgage rates. As investors move toward the safety of government bonds creating lower interest rates, the average 30-year fixed mortgage rate has declined three weeks in a row to 3.81%.
"Home Prices Back To 2004"
Home prices in many U.S. cities are up 30 to 70% since the depths of the housing crash. Adjusted for inflation, average prices are back to 2004 levels. San Francisco home prices are up 79% since 2009. Atlanta, Denver, Phoenix and Los Angeles home prices are up over 40%.
"Trump Lost Shirt on NYC Plaza Deal"
According to the "The New York Times," Donald Trump was a loser on his 1988 deal to purchase New York's Plaza Hotel. "The Times" reports that Trump paid $407.5 million for the hotel (1988 reports pegged the price at $390 million), lost $74 million in his first year of ownership, and sold the hotel in 1995 for $325 million. He also had to give one Plaza rent-controlled tenant a rent-free replacement apartment with Central Park views for the rest of her life to convince her to leave the Plaza.
"Playboy Mansion For Sale"
Hugh Hefner's Playboy Mansion in Los Angeles went on the market at $200 million. However, there are a few strings attached including a life estate for Hugh and that the home might be a tear-down. Real estate experts say the home is only worth the land value of about $80 to $90 million.
"Sarah Palin Selling Arizona Home"
An Arizona home that Sarah Palin quietly purchased in 2011 using Safari Investments LLC instead of the Palin name is for sale. At the time she purchased the home, political observers speculated that she was planning on running as Arizona senator after John McCain's retirement. However McCain announced in early 2015 that he will run for reelection in 2016 - at age 80. Sarah is asking $2,499,000 for the 8,000-square-foot home. Features include six bedrooms, a media room and a sports court complex.
Visit TopTenRealEstateDeals.com for more spectacular homes and real estate news.