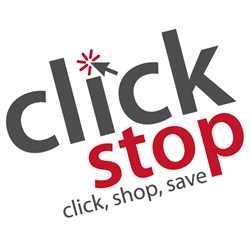 Urbana, IA (PRWEB) January 29, 2016
Clickstop, an Urbana-based company recognized as a Top 100 Workplace in Iowa is continuing to add jobs as it grows rapidly.
Clickstop owns and operates several brands, including its flagship brand, US Cargo Control. That specific division added five new employees in the areas of manufacturing, shipping, and sales.
Grant Noren and Dane Denker have joined the company as Manufacturing Associates, while Heather McVey has been named a Packaging Specialist and Zach Rechkemmer a Shipping Associate.
Kean McBurney, who had previously worked in the shipping department, recently rejoined the company as an intern on the US Cargo Control Sales team.
The Clickstop IT team has also welcomed Ben Heims as a Project Coordinator working with departments across all brands.
Summer Smith has joined the company's Culture and Communications Team as a Community Developer. Also joining the team are Amy Hummel, Britni Graham, and Sarah Watson; all three had previously worked in the marketing and sales areas for the company's US Cargo Control brand. Hummel has been named a Community Producer; while Graham and Watson are working in talent acquisition and engagement.
Clickstop is continuing to hire for various positions throughout the company in 2016. All positions can be reviewed on the Clickstop website Careers page.
###
About Clickstop, Inc.
Clickstop is the parent company of a suite of brands based in Urbana, Iowa. Its focus on great workplace culture has landed the company multiple work environment-focused awards including two first place achievements as the Coolest Place to Work. Clickstop brands serves diverse markets that include the moving and cargo control industry, energy efficient insulation products, and home organizing solutions. For more information visit Clickstop.com.