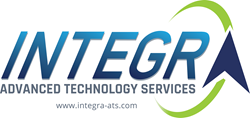 St. Louis, MO (PRWEB) January 30, 2016
Integra Advanced Technology Services (http://www.integra-ats.com), in an effort to become the leading Optical third party Services and Professional Services partner has enlisted several Engineers to form a nucleus of diverse talent. Under the guidance of Larry Mezoe (VP Professional Services), Integra has expanded over the past six months to support and cover a growing array of technical needs in the Telecom Optical and Data space.
Integra's expansion comes in response to growing needs of major clients, Worldwide Technologies, Cisco and Verizon. In order to address new short-notice critical support needs, Integra has created a candidate database containing engineers from diverse backgrounds and experience. These engineers create a unique team that is able to provide services from installation through product lifecycle support.
Michael Bumford is a Network Architect with a solid background in Optical Network technology and products. Many years of experience with Verizon operations and field services, followed by years in Siemens and Coriant as a Senior Engineer and Leader, forms the foundation for his evident success in Integra from the start.
Nick Colvin joins as a Distinguished Engineer with an honorable military background, years with Verizon in Field Services, rounded off with years in Siemens and Coriant TAC. Colvin's strong work ethic and dedication to customer based relationships had generated much praise from customers.
Matt Hall also has a military service background and joins us as a Senior Engineer with a background with Verizon Field Services, Siemens and Coriant. Hall brings a depth of installation, project management, TAC and field services that has already turned heads during his time with Integra.
Lamon Williams brings his experience in the major Service partner space. Williams gained deep network Engineering knowledge across a broad spectrum of key OEM products and services in the Optical and DWDM networking arena.
Jose Seixas joins Integra (http://www.integra-ats.com) as a Technical Architect with a strong Technical and Leadership background from Siemens and Coriant. He has developed strong relationships with customers and partners in Mexico and Latin America. His experience, strength and versatility brings opportunity for Integra's customers in any market.
Integra's most recent addition, Vinny Paschedag joins as a Senior Engineer with years of experience in Verizon Light Wave Test, ECI and XO Communications, where he gained tremendous knowledge of operations practices, customer support from a Carrier perspective and years of diverse Optical product knowledge. Paschedag also boasts several years of distinguished service in the USMC.
Combined, this team has the depth to handle projects and services from site engineering and installation through product maintenance and professional services. Their experience covers many of the current and legacy Optical products across most OEMs and will be utilized to fulfill the mission of Integra (http://www.integra-ats.com) to provide incomparable service to their customers. With over 20 years of experience in Optical and Data Telecom, this initial team will go far to accomplishing that mission.
Integra Advanced Technology Services (http://www.integra-ats.com) is a technology service company committed to fulfilling customer requirements by delivering unsurpassed Project Management, Field Services, Professional Services and Technology Lifecycle Services to private and public companies across the United States. Integra is a certified SBA 8(a) Small Disadvantaged Business and Minority Business Enterprise (MBE) headquartered in St. Louis with field offices in Chicago, Dallas, Atlanta and Washington, D.C.
###
Media Contact: Lindsay Schaufert, 314.683.2231, lschaufert(at)integra-am(dot)com