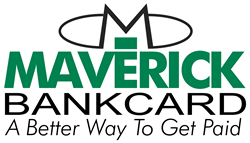 (PRWEB) January 31, 2016
Maverick BankCard helps facilitate eCommerce businesses with efficient, economical and reliable card processing and electronic payment services. With years of experience in different verticals, risk management knowledge, added-value services and numerous banking partners, Maverick offers long-term management and consulting for high traffic eCommerce businesses.
Lime Light CRM offers online advertisers around the globe a very sophisticated and high-level customer relationship management (CRM) to manage their campaigns and offers. Lime Light CRM helps marketers streamline the creation and management of their campaigns with tools and features to interact around the globe; it integrates with hundreds of third party providers making it easy to manage all of the moving parts within a high volume campaign from their cutting-edge platform.
"We are always excited to expand our partner's portfolio with industry-leading providers such as Maverick BankCard" said Rick Del Rio, Managing Partner and Founder of Lime Light CRM. "Their years of expertise in this industry, along with their flexibility, and extensive list of currencies supported, will be of great benefit to our clients as they keep expanding across multiple countries."
"Lime Light CRM understands the complexities within the direct response space and provides a very solid CRM to help streamline the management of highly trafficked online offers so our integration seamlessly helps facilitate our processing to better the merchant's experience", said Ben Griefer, Vice President of Business Development at Maverick BankCard. "Lime Light CRM has been a longstanding partner and direct integration with the Maverick Gateway is crucial to continue to provide our clients with a reliable and secure solution."
About Maverick BankCard, Inc.
Maverick BankCard is an experienced, fast-growing merchant account provider allowing businesses to accept all card types with reliable and cutting-edge software and equipment. The Maverick team has years of experience and knowledge within different verticals and industries, which has enabled them to know the requirements each business type needs to remain competitive in their respective industry. With Maverick's experience, they provide high-level consulting and management to high volume eCommerce businesses to ensure constant uptime. With banking partners around the globe, fraud prevention, chargeback mitigation and a unique client-center approach, Maverick offers close merchant account and payment processing assistance to businesses around the globe.
About Lime Light CRM
Lime Light CRM is one of the leading and must trusted providers of subscriptions payment processing and campaign management solutions. It utilizes advanced technology with proven marketing strategies to help marketers streamline their campaign management. Lime Light CRM supports multiple currencies generating high volume transactions across multiple countries, it integrates with hundreds of third party providers allowing the automation of daily tasks, and it assists marketers creating customized solutions that help them propel their business to the next level.