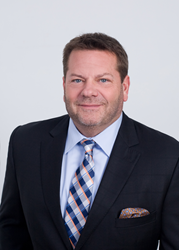 JACKSONVILLE, Florida (PRWEB) February 01, 2016
Crucial Care announced today the appointment of Marvin McLellan as its Vice President of Business Development.
Crucial Care is located in Jacksonville, FL and operates high acuity urgent care and freestanding emergency centers that combine high quality emergency care and robust real-time managed care. Crucial Care both owns facilities and collaborates with payers, health systems and other innovators in health care delivery that focus on patient-centered quality outcomes that produce actuarially validated savings up to $30M+ per facility per year.
"Marvin is an outstanding leader who shares our corporate vision for excellence and will contribute greatly by leading the national expansion of our innovative and proven business model" said Mike Shumer, Chief Executive Officer for Crucial Care. "His solid reputation for excellence and passion for delivering quality clinical care will make him an invaluable asset to Crucial Care and our strategic partners".
McLellan joins Crucial Care with three decades of experience in business development, strategic planning, and healthcare operations leadership. McLellan most recently served as market director of business development at Tenet Healthcare, where he was responsible for business development, physician relations, marketing, strategic planning and growth initiatives in the El Paso, Texas region.
Prior to joining Tenet, McLellan also served in senior leadership roles at Air Methods Corporation, OU Medical Center, TransCare New York and Northwell Health, formerly North Shore LIJ Health System.
Crucial Care owns and operates ancillary health care businesses, which include high acuity urgent care centers and freestanding emergency care centers. Crucial Care is a leader in transforming the delivery of health care. The company is now expanding its footprint across the country, and is focused on delivering superior health outcomes and experiences to patients via its high quality, cost effective and innovative care delivery models.
For more information, please visit http://www.crucialcare.com