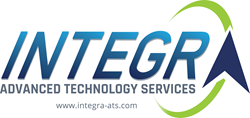 At Integra we realize that our greatest advantage is great people.
St. Louis, MO (PRWEB) January 29, 2016
To ensure that Integra Advanced Technology (http://www.integra-ats.com) continues to improve as a great place to work, they have added a 401K plan with eligibility just 30 days from hire. "We want to provide a vehicle that will allow employees to grow as we grow," says President and CEO Robert Steward.
"Only about half (52 percent) of companies offer new employees immediate eligibility for the 401(k) plan. The rest require between one and three months of employment (24 percent), or even as much as a year of service (15 percent) before workers qualify to join the retirement plan. Larger companies are more likely to offer immediate eligibility than smaller companies. Once employees begin to save in the 401(k) plan, they may not yet be eligible for the 401(k) match. A quarter of employers require one year of service before workers may receive matching contributions, and almost a third (32 percent) of companies require between one and six months of job tenure. Less than half (43 percent) of companies immediately contribute to the 401(k) accounts of new employees." (Brandon, 2011.)
"At Integra we realize that our greatest advantage is great people," says Steward. With that fundamental philosophy in mind, Integra will continue to add benefits and perks that make the company a preferred place for the world's most talented people.
Reference:
Brandon, E. (2011). 7 Signs of a Good 401(K) Plan. Retrieved from http://money.usnews.com/money/retirement/articles/2011/07/11/7-signs-of-a-good-401k-plan
Media Contact: Lindsay Schaufert, 314-683-2231, lschaufert(at)integra-am(dot)com