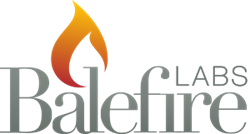 "We're so excited to reach the 5,000 product review milestone." Karen L. Mahon, Ed.D.
Tyngsborough, MA (PRWEB) February 02, 2016
Balefire Labs, Inc -- provider of online, PreK-12, learning app and game reviews for teachers and parents-- announced today that they have reached the 5,000 product review milestone.
"We're so excited to reach the 5,000 review milestone," said Karen L. Mahon, Ed.D., President and Founder of Balefire Labs. "It has been two and a half years since we launched and as of this month we now have more than 5,000 expert reviews of kids' learning apps and games available on our website. We're pleased to have reached 5,000 reviews because we now have more and better selection for teachers, parents and kids."
Balefire Labs has established a reputation in the education industry for conducting the most rigorous, pedagogically-sound and objective reviews of learning apps and games. It is unusual in the edtech space for its transparency in its review process and in its clear, research-based rubric that is applied to apps during review.
"When we first launched our website, our method of reviewing apps based on their instructional quality and usability was completely new in the edtech space," adds Mahon. "We're so grateful to our loyal customers and to all of the wonderful vendors who are building high quality apps. It's because of them that we've been able to keep growing and keep working to raise the standards for edtech products that all of our kids are using. We started this company because we were frustrated with the lack of a consistent quality standard for instructional products. We're thrilled to be contributing to the solution."
Since its inception in 2013, Balefire Labs has expanded its offering to include products from the Apple, Google Play and Amazon app stores. It reviews mathematics, English language arts (ELA), science and social studies apps, as well as puzzler games and serious games. On the Balefire Labs website, app reviews are searchable by subject, age level and language supported (in the apps), including English, Chinese, Czech, Dutch, French, German, Italian, Japanese, Korean, Polish, Portuguese, Russian, Spanish, Swedish and Turkish. In addition, recommended ELA and Math apps are searchable by Common Core State Standard alignment.
About Balefire Labs, Inc.
Based in Tyngsborough, Mass., Balefire Labs, Inc. is a provider of tools and services that foster learning & achievement. Launched in 2013, the online service provides parents and teachers objective evaluations of PreK-12 educational apps and games, based on rigorous, scientifically-validated criteria. It is the only service available that uses objective criteria and makes its evaluation process transparent to parents and teachers so they have peace of mind. Balefire Labs, Inc. accepts no payments for reviews. Access to all reviews is free with registration.