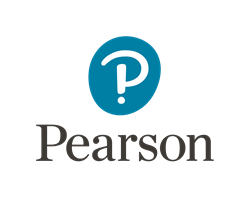 New York, NY (PRWEB) February 01, 2016
Pearson today announced the launch of NovEx, a digital-first learning solution for nursing preparation programs. Designed to help educators move beyond a focus on developing students' critical thinking abilities and help prepare them to clinically reason and problem-solve like a real nurse, NovEx is a transformative learning experience based on the work of leading nursing educators that will develop practice-ready professionals. The methodology of NovEx is based on the work of Patricia Benner, RN, Ph.D., FAAN, FRCN; Tom Ahrens, RN, Ph.D., FAAN; and Patricia Hooper Kyriakidis, RN, Ph.D.
"NovEx empowers nursing educators with an innovative, engaging and interactive digital learning technology designed to transform nursing education by improving clinical reasoning and judgment in today's nursing students," said Patricia Benner, RN, Ph.D. NovEx is based in part on the findings of the Carnegie Foundation report led by Dr. Benner on educational transformation needs that emphasize stronger integration of clinical and classroom instruction and stressed more rigorous scholarship demands on nursing students in several content areas, including nursing science and technology.
As part of Pearson's commitment to efficacy, the NovEx pedagogy, technology and methods of implementation were extensively tested by more than 1,000 nursing students prior to its launch with impressive results. Suffolk County Community College's Sue McCabe, associate professor; and her colleagues led a multi-semester pilot of NovEx. During the spring 2015 academic term, McCabe piloted NovEx and its unique case-based learning format. Data indicate that students using the NovEx program earned ATI scores five percent higher than students who did not complete the course using NovEx. In addition, the percentage of students earning a level two or three on the ATI test was 20 percent higher than the previous cohort, which did not use NovEx, indicating that more students are likely to achieve higher scores on the NCLEX exam -- the national certification exam for nurses. McCabe also studied clinical outcomes and found that the NovEx group outperformed the control group in all 11 dimensions, including clinical reasoning and clinical judgment, based on the Lasater Clinical Judgment rubric. McCabe believes that NovEx can help to diminish the practice–education gap that currently exists in nursing. Review the complete Suffolk County Community College NovEx case study.
"At Pearson, our mission is to help people make meaningful, measurable progress in their lives through access to better learning," said Leah Jewell, managing director of Workforce Readiness, Pearson. "We strive to do this for nursing students by developing teaching and learning applications, such as NovEx that are research-based and by ensuring that faculty and students are trained and supported with the most effective methods of implementation to enable the achievement of desired learner outcomes. In doing so, we are preparing practice-ready professionals in an effort to increase their employability in the job market."
Join Patricia Benner for the Pearson-hosted webinar, "Engaging Novice Learners to Foster Improved Clinical Reasoning," which will be held on February 2 at 1:00 p.m. ET. Learn more and register to attend this webinar, as well as additional upcoming nursing education webinars.
To learn more about NovEx, visit this website.
About Pearson
Pearson is the world's learning company, with 36,000 employees in more than 70 countries working to help people of all ages to make measurable progress in their lives through learning. For more information about Pearson, visit http://www.pearson.com.
Media Contact: Scott Overland, scott(dot)overland(at)pearson(dot)com, 202-909-4520