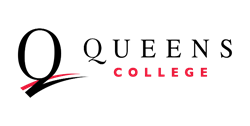 Norwalk, CT (PRWEB) February 02, 2016
Akademos, Inc., a leader in providing online bookstore services for colleges and universities, announced today that Queens College has joined its rapidly growing list of partner schools. Queens College becomes the fourth City University of New York (CUNY) institution, along with John Jay College, CUNY School of Law and Medgar Evers College, to adopt the Akademos value-based bookstore solution.
Starting with Summer Term 2016, Queens College students can shop for textbooks and course materials in the money saving format of their choice and place orders anytime, anywhere, with a mobile-optimized online bookstore and marketplace.
Through a single sign-on integration with CUNYFirst, Queens College students will enjoy a best-in-class online shopping experience that provides them a personalized course list and lets them order in five minutes or less. In addition, the availability of lower-priced used and rental textbooks will vastly expand through the Akademos Marketplace, driving down the cost of course materials for Queens College students.
Akademos will improve the textbook adoption process for faculty through its new state-of-the-art Adoption & Analytics Portal. This software makes it easy to select high quality, low cost materials and provides valuable insight for administrators into the relationship between timely adoptions, sell-through, and academic success.
"We are confident that Akademos' online bookstore platform will ensure our students receive the right textbooks at the most competitive prices and allow them to seamlessly order at any time, from anywhere," said Adam Rockman, Vice President of Student Affairs of Queens College. "We believe Akademos is the best choice for our students and faculty. With its unique educational marketplace and integration, it will significantly reduce the cost and time of purchasing learning materials."
"We are excited for the opportunity to partner with Queens College and for students from another CUNY school to experience both the savings and convenience of our unique service," said Chief Executive Officer John Squires. "Our commitment to continuous innovation will provide outstanding service for Queens College students, faculty, and administrators alike."
To learn more about expanding affordable textbook options for students and our online bookstore offerings for educational institutions, visit http://www.akademos.com.
About Queens College
Located on a beautiful, 80-acre campus in Flushing, Queens College enjoys a national reputation for its liberal arts and sciences and pre-professional programs. With its graduate and undergraduate degrees, honors programs, and research and internship opportunities, the college helps its students realize their potential in countless ways, assisted by an accessible, award-winning faculty. Learn more at http://www.qc.cuny.edu.
About Akademos
Akademos offers virtual bookstore services, eLearning solutions, and an innovative textbook marketplace to schools. Its comprehensive supply-chain solution and commitment to responsive personal service makes Akademos a leader in providing affordable textbooks and digital learning tools for institutions. Students can choose from new, used, rental, and eBook options while institutions can reduce costs and increase operating efficiency. Faculty can search, discover, and adopt new texts using the Akademos Textbook Adoption Tool at http://www.adoption.akademos.com. Akademos delivers the right course materials, at affordable prices, on time. Learn more about Akademos' direct-to-students ecommerce platform at http://www.textbookx.com and its offerings to partner schools at http://www.akademos.com.