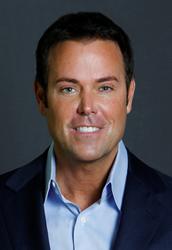 Dallas, TX (PRWEB) January 29, 2016
With the new year comes new resolutions. David Kiger, founder and executive chairman of global logistics company Worldwide Express and a major investor and strategic advisor for startups Alef Mobitech, Exos Transport Group and beGlammed, helps identify 10 business resolutions for 2016.
1. Re-emphasize the Vision.
"Without a clear understanding of a company's vision, mission and culture, employees can get lost in the dark with little direction or motivation," says Kiger. "Remind team members what the company stands for and the grand vision being brought to life. The new year is the perfect time to refocus everyone around the company's mission to ensure that employees are excited and inspired by their work."
2. Consider Reorganizing.
"Look at reporting structures, hierarchy and how practices and functions are grouped," says Kiger. "Many CEOs leave the existing structure and reporting scheme in place long after it's outdated. Strive for efficiency and smart workflow. If you have more than five direct reports, analyze how you can decrease that number by combining functional areas under your key staff."
3. Attempt to 'Under Schedule'.
Elizabeth Grace Saunders explores this idea in a story for the Harvard Business Review. "As a general rule, you'll end up with your best experience of time if you have four hours or less of meetings per day, or group your meetings together on certain days so that you have one or more meeting-free days," says Saunders. "During that open space, block in time to move ahead on projects and activities that are important to you."
4. Delegate.
It is common practice for CEOs to try and get involved in their employee's work as much as possible. Doing this prevents the company from developing its subordinates. Allowing others to work on assignments given to them enables you to have more time to focus on projects where your oversight is most needed.
5. Focus on the Actual 'Leading'.
Ann Charles notes in a story for FastCompany.com that there is a difference in "running" a company and "leading" a company. "It is critical that chief executives have ambition for the success of their company, rather than just for themselves," Charles says. "C-Suite decisions must be prioritized based on the good they bring to customers and employees first. Without those two pillars of corporate America, there is no company."
6. Maximize Efforts.
Many companies institutionalize outdated policies, procedures, workflows and programs because that's the way it has always been done. If you aren't getting the results that you want, it might be because you aren't staying updated. As the environment changes, your company must change with it.
7. Know Your Employees.
Laura Garnett writes about the importance of creating healthy relationships amongst employees in order to build a positive work environment in an article on Inc.com. "Top CEOs know that a people-first attitude will take them and their business far," Garnett says. "When you focus on your employees and making them happy and engaged in their work, everyone — including the customer — benefits. As a CEO, it's important to show that you are available and willing to lean into a people-first attitude yourself."
8. Think Empowerment.
"An overbearing CEO can prevent his or her employees from flourishing and reaching their full potential," Kiger says. "Examine where you must be involved and think about areas where you can take a more hands-off approach." A survey of 2,000 office workers conducted by AtTask and Harris Interactive found that 35 percent of those surveyed said they lose valuable working time to excessive oversight.
9. Provide Additional Training.
"This might not be top of mind after employees have established themselves in their roles, but they may crave the chance to develop other skills within the workplace, out of pure interest or the desire to move up the ladder," Kiger says. It might be a good idea to launch an internal university to serve as a professional development program. You could offer certifications and rewards for completing the program, which could help with career growth and overall job satisfaction.
10. Enhance Mentoring.
"People learn best from other people, especially when it comes to people skills in the workplace," Garnett says. "A great mentor won't just tell you the answers; he or she will coach you through the problem-solving process, so you can learn along the way. Great mentorships help employees get and remain engaged in their work, and it helps to reduce employee attrition. While you're at it, reconnect with your own mentors, and see how they can inspire your own work."
About David Kiger
David Kiger, founder and executive chairman of the global logistics company Worldwide Express, is a major investor and strategic advisor for a diverse portfolio of ventures including Alef Mobitech, Exos Transport Group and beGlammed. Kiger offers advice to entrepreneurs through his blogs on leadership and helping socially and economically disadvantaged businesses. Follow him on Twitter: @DavidKiger.
###