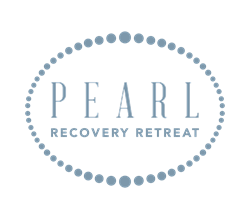 "A juice cleanse of any kind might sound like just another health fad, but our patients at the Pearl Recovery Retreat experience the amazing benefits of our Anti-Inflammatory juices," said Ms. Koretz
Beverly Hills, CA (PRWEB) February 02, 2016
The holiday season can put a lot of stress on the body. From late nights to less than healthy meals and the seasonal illnesses going around, it's no wonder that so many people get sick around the beginning of the New Year. While it is tempting to just jump right into a new exercise routine and diet program straight after the holidays, it's important to remember that the body, and the liver in particular, need to replenish lost nutrients and vitamins, as suggested by an article on KQED Food.
"People often push themselves really hard during the holidays to get a lot done while sleeping less and indulging in sugary, energy-draining foods and drinks. Even with the best of intentions, trying to kick off new year resolutions on a weakened immune system is bound to end in failure," said founder of the Pearl Recovery Retreat in Beverly Hills, Isabella Koretz. "Depending on how much stress and strain you've put on your body, it's better to ease in to new routines with the right fuel, like an anti-inflammatory juice cleanse."
Certain fruits and vegetables, like lemons, ginger, and leafy greens, are ideal for purifying the body's digestive and immune systems, while increasing energy and reducing inflammation. As the body works to recover from physical and emotional stress, anti-inflammatory foods can expedite the process.
"We offer a detox juice cleanse package at Pearl that is designed to help those recovering from surgery or a weakened immune system get the vitamins, nutrients, and minerals the body needs to restore energy, reduce infection, and promote cellular regeneration," added Ms. Koretz.
Lemons are particularly famous for their restorative health benefits, such as neutralizing toxins in the body, supporting liver function, and delivering vitamin C. Leafy greens, such as kale and spinach, can assist with liver function as well by neutralizing metals and other toxins that are often found in foods, and can aid in purifying the blood.
"A juice cleanse of any kind might sound like just another health fad, but our patients at the Pearl Recovery Retreat experience the amazing benefits of our Anti-Inflammatory juices, such as our Green Easy blend, which combines lemons, kale, cucumber, spinach, and other leafy greens, for a stronger recovery and overall health boost," said Ms. Koretz. "The benefits of our anti-inflammatory juice cleanse are not reserved for post-surgery patients, anyone can take advantage of our custom juice cleanses."
Pearl Recovery Retreat is a post-surgery care center located in a private wing of the SLS Hotel in Beverly Hills. The facility caters to those who are recovering from a wide array of surgeries, including bariatric surgery, orthopedic surgery and plastic surgery. Pearl Recovery Center also offers an impressive list of amenities to promote peaceful healing when a patient leaves surgery, including IV therapy, juice cleaning, hyperbaric oxygen therapy and private duty nursing. Learn more about the upscale Beverly Hills recovery center by visiting pearlrecoveryretreat.com or calling (310) 246-5505.