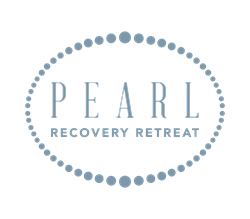 "Breathing in pure oxygen can reduce pain and discomfort and improve the body's ability to bounce back after a stressful event like a surgery or even a football match," said Ms. Koretz
Beverly Hills, CA (PRWEB) February 03, 2016
Adrian Clayborn of the Atlanta Falcons told ESPN that he has adopted the habit of sleeping in a hyperbaric oxygen chamber at least three to four nights a week in order to maintain his health and improve his energy. The 27-year-old discovered the benefits of oxygen therapy when looking for an effective way to get back in the game following two separate injuries and the subsequent surgeries to repair the damage. The defensive end explained that he had been using this technique for almost a year and strongly believes that the oxygen therapy has strengthened his stamina and overall health.
"Hyperbaric oxygen therapy has been in use for centuries as a method for promoting faster healing," said Isabella Koretz, founder and recovery specialist at the Pearl Recovery Retreat in Beverly Hills. "Pure oxygen has been found to have numerous health benefits, such as reduced pain and swelling following an injury or surgery, but the air we breath on a daily basis really only has about 21 percent pure oxygen. The hyperbaric chamber helps provide concentrated oxygen."
Clayborn stated that regularly sleeping in the $24,000 hyperbaric chamber for about six hours three to four times a week has given him remarkable energy. Despite suffering a torn right ACL in 2012 and a right bicep tear before signing on with the Falcons, the footballer feels like he is playing as well as he ever has.
"We provide hyperbaric oxygen therapy to our post-surgery patients at the Pearl Recovery Retreat," added Ms. Koretz, "because even a single session can have a profound effect on a patient's physical and emotional recovery. Breathing in pure oxygen can reduce pain and discomfort and improve the body's ability to bounce back after a stressful event like a surgery or even a football match."
Clayborn believes so strongly in the benefits of oxygen therapy that he encourages his teammates to participate regardless of whether they have suffered an injury or not.
"At Pearl, many of our patients sign up for oxygen therapy even if they are just spending a weekend getaway at our retreat. The treatment promotes rest and relaxation, which is beneficial for everyone at any time and the cost is considerably less than going out and buying your own hyperbaric chamber," said Ms. Koretz.
Pearl Recovery Retreat is a post-surgery care center located in a private wing of the SLS Hotel in Beverly Hills. The facility caters to those who are recovering from a wide array of surgeries, including bariatric surgery, orthopedic surgery and plastic surgery. Pearl Recovery Center also offers an impressive list of amenities to promote peaceful healing when a patient leaves surgery, including IV therapy, juice cleaning, hyperbaric oxygen therapy and private duty nursing. Learn more about the upscale Beverly Hills recovery center by visiting pearlrecoveryretreat.com or calling (310) 246-5505.