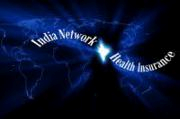 India Network Brand Ambassador program will help visiting parents to enjoy their time while visitng the USA
Orlando, FL (PRWEB) January 30, 2016
India Network Foundation today announces a brand new ambassador program to help Indian visitors to the United States. This program's goal is to connect elderly parents around the United States and help them understand health care needs and coverage. India Network Foundation sponsors health insurance programs for parents visiting the United States. All visitors including green card holders can take advantage of these plans as long as they have a permanent address in India. All India Network members and their relatives are eligible to register into the brand ambassador program. This is a great volunteer program and students in the United States are encouraged to apply and take advantage of the program. Interested persons are requested to send their brief bio data to support at indianetwork.org to receive further instructions.
India Network Health Insurance offers several accident and sickness plans to meet the needs of members. International health insurance is necessary to enjoy the trip and should be purchased before leaving home. Visitors can purchase the health insurance program by themselves by completing online forms offered on the web site. All credit cards, including international cards and debit cards, can be used to pay the premiums.
India Network Health Insurance program is designed to help visitors to handle both new problems and pre-existing conditions without any type of conditions attached. There are several programs offered by various agents but India Network program is a rich program with several key provisions - coverage for medical evacuation and repatriation, and accidental death benefits. India Network plan premiums are designed to pay all claims and hence they are more realistic premiums. Everyone is encouraged to review the plans and provide feedback.
Dr. KV Rao said that the brand ambassador program is to help increase awareness of community members about accident and sickness insurance. Also help a network of visiting parents to fully enjoy their life during their stay in the USA.
About India Network Foundation
India Network Foundation, established as a US non-profit organization, has been helping the Asian Indian community in North America with programs and grants to academics from India for more than two decades. India Network Foundation sponsors visitor health insurance to tourists, students, temporary workers (H1 visa holders) and their families. All insurance products are administered by India Network Services.
For more information visit http://www.indianetwork.org
About India Network Health Insurance
India Network Services, is a US based company that administers visitor health insurance to transition residents, tourists, students, temporary workers and their families. Visitor medical plans are offered for all age groups with both fixed coverage, comprehensive coverage and with pre-existing condition coverage.
For more information visit http://www.kvrao.org