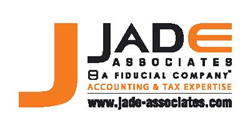 (PRWEB) January 30, 2016
Jade Associates (Jade), a Fiducial company, proudly announces the opening of its new office in Palo Alto, California. This opening adds a 9th location for the brand which currently has offices in: New York; Miami; San Francisco; Atlanta; Paris, France; Sao Paolo & Rio De Janeiro, Brazil; and Buenos Aires, Argentina. To support the growing Jade client base, additional office openings are pending for 2016.
Since 2003, Jade has provided specialized accounting and tax services to French expatriates and entrepreneurs. Services provided include: Financial Reporting; Payroll; Bookkeeping; Business Consulting and Planning and Tax. As a trusted partner to its clients, Jade accountants and tax specialists possess expert knowledge of US tax law and International Tax treaties and are able to help their clients avoid double taxation and insure Tax optimization.
Jade became a part of the Fiducial family in 2015. Fiducial, founded in France in 1970, has more than 600 offices world wide and is a major provider of financial services (Business Counseling, Bookkeeping, Payroll and Tax Preparation & Advisory Services) to small businesses and their owners.
Inquiries can be directed to:
Olivier Sureau, Partner in Charge
Jade Associates
228 Hamilton Avenue
Suite 300
Palo Alto, CA 94301
650-798-5018