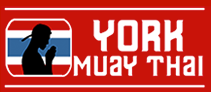 Toronto, On (PRWEB) January 30, 2016
York Muay Thai, a traditional martial arts school in York region, aims to deliver the best inclusive and inspiring experiences in fitness and martial arts. With strong, traditional and skill-based instruction, York Muay Thai strives to provide a place where development and improvement is foremost, and where "Love, Respect and Believe" are the values all members adopt.
This year York Muay Thai has expanded its program to provide a range of new services. These new services will increase variety and support to ensure each member is given better access to more diverse activities and to the support they need to reach their goals.
New additions to the schedule are the Kali Escrima (stick fighting), expanded Family Muay Thai program and Boot Camp Classes which provide new and exciting ways to get in shape, meet other people and focus on self improvements.
"By bringing in Natalie Yip, fitness and wellness specialist, competitive Muay Thai and Boxing athlete and a former Strength Conditioning Specialist of the York University Athletics, York Muay Thai has expanded on its inclusive, member-focussed emphasis to further meet the communities needs for safe, comprehensive wellness services in a non-intimidating environment." said Jenypher Lanthier, Program Director/Head Instructor, York Muay Thai. "Through the Boot Camp classes, Natalie diversifies the fitness component by incorporating alternative training tools and methods to focus on functional strength and movement."
York Muay Thai provides additional services such as counselling, private training, small group training and fight skills training provides more individualized focus to a member to help them gain traction, establish healthy habits and improve quickly.
Media Contact:
Kru Yai Jenypher Lanthier
Program Director/Head Instructor
York Muay Thai
416-739-8424
Info(at)yorkmuaythai.com