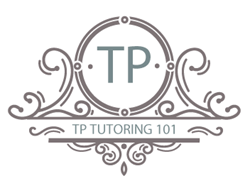 If a child views learning as fun and rewarding, their enthusiasm for learning increases and they tend to learn what works for them — mastering their learning style
Toronto, On (PRWEB) January 31, 2016
TP Tutoring 101, a Toronto based tutoring service, announced the launch of its mobile arm for students from preschool to grade 8. A brain child of its Founder & CEO, Tania Pereira, TP Tutoring 101 aims to focus on learning as an enrichment tool rather than intervention — helping its students excel in all academic areas. TP Tutoring 101 offers a distinct difference by providing only experienced Ontario Certified Teachers with the ability to accurately assess learning styles. The assessment phase is the key to unlocking the student's potential while optimizing learning and increasing academic confidence.
"The goal of TP Tutoring 101 is to make every tutoring session a creative and enjoyable learning experience" said Pereira. "If a child views learning as fun and rewarding, their enthusiasm for learning increases and they tend to learn what works for them — mastering their learning style"
TP Tutoring 101 will be rolling out mobile tutoring services in Woodbridge, Maple, Richmond Hill and Thornhill, with plans to expand its mobile services across the Greater Toronto Area in Q1 of 2017.
About TP Tutoring 101
TP Tutoring 101 strives to provide high quality, individualized and enriching tutoring services to every student. Our unique approach allows us to revolve learning around the students' particular goals and supports our core value of "always striving for success!".
With a mission to create a safe and creative learning environment, each student will master learning skills, gain academic confidence and enjoy learning.
To learn more about TP Tutoring 101 or to schedule an assessment, visit: http://www.tp-tutoring101.com
MEDIA CONTACT
Tania Pereira
Founder & CEO
TP Tutoring 101
tania(at)tp-tutoring101(dot)com
647-983-5293