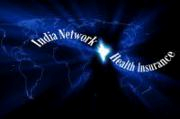 Many parents traveling from India do not consider diabetes or BP as pre-existing conditions, a wrong notion.
Orlando, FL (PRWEB) January 31, 2016
India Network Foundation has been helping thousands of Asian Indian families in the United States with visitor health insurance for more than two decades. During that time, the Foundation's plans progressively covered typical problems often denied by almost all other insurance companies in the world. In the last five years, India Network Foundation has sponsored plans that include coverage for pre-existing health conditions, accidental death benefits, repatriation benefits and medical evacuation benefits as a part of their health insurance coverage.
Pre-existing coverage varies by plan design and by company that offers. It is important to understand the pre-existing before purchasing any plan. India Network Visitor health insurance plans offers the broadest coverage for pre-existing conditions at affordable premiums. Any good pre-existing condition coverage plans cost more than the plans that offer restricted pre-existing conditions coverage or no pre-existing conditions coverage. All claims are paid either under pre-existing coverage or like new problems and accidents under ACE Premier and Network plans. Both Premier and Network plans cover pre-existing conditions on the same way but the difference is in how they settle the claims. Fixed benefit plans are cheaper to purchase but would leave you with a large hospital bill in case of illness or accident.
A recent analysis of India Network Visitor Health Insurance claims data demonstrated that the insurance plans with pre-existing conditions have been extensively helping visiting parents than the plans without such coverage. In the United States, heart disease was noted on 68% of diabetes related death certificates among citizens 65 years or older. Diabetes is the leading cause of kidney failures in 44 percent of all new cases. On top of all, about 60 to 70 percent of people with diabetes have some form nervous system damage ( http://www.cdc.gov/diabetes/pubs/pdf/ndfs_2011.pdf).
Dr. KV Rao, India Network said that the diabetic is so common among elderly that many visiting parents think that it is not a pre-existing condition that needs to be taken care of. As such, they tend purchase cheapest plan available in the market. Only those got sick realize how bad their plan was and it is too late to join a good one like India Network Health Insurance.
About India Network Foundation
India Network Foundation, established as a US non-profit organization, has been helping the Asian Indian community in North America with programs and grants to academics from India for more than two decades. India Network Foundation sponsors visitor health insurance to tourists, students, temporary workers (H1 visa holders) and their families.
For more information visit http://www.indianetwork.org
About India Network Health Insurance
India Network Health Insurance is a US based company that administers visitor health insurance to transition residents, tourists, students, temporary workers and their families. Visitor medical plans are offered for all age groups with both fixed coverage, comprehensive coverage and with pre existing condition coverage. India Network Services also offer scheduled benefit plans for US Citizens and Green Card holders under the age of 64.
For more information visit http://www.kvrao.org