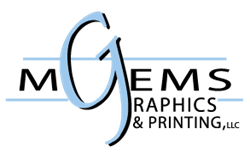 Our goal is to present your company with quality service, quick turnaround time, and outstanding customer care.
Kendall Park, NJ (PRWEB) February 01, 2016
Mgems has idealized small business marketing, perfecting the process with EDDM mailing services. Every Door Direct Mail (EDDM) is the United States Postal Service's solution to directly accessing the target market. EDDM is the one-stop, cost-savvy, efficient advertising method that is sweeping the nation. MgemsGraphics utilizes EDDM services to create a low-cost, stress-free, and state-of-the-art advertising system.
Prime marketing services are ideal but too costly for a small business budget. With small businesses in mind, the EDDM program abolishes financial barriers and Mgems simplifies the process. With EDDM services, mailing lists and postage permits are no longer required. EDDM bundles advertisements to be delivered to neighborhoods and target areas, based on carrier routes and not specific addresses. The marketing focus is now directed towards potential customers in a designated range, saving money on postage and printing. With the EDDM services provided by MgemsGraphics, your message can reach an entire market area, cost-effectively and conveniently. Mgems uses EDDM services to go above and beyond for all advertising needs, offering exclusive packages, services, and features that will make your business stand-out from the rest.
Mgems has several subsidiaries, Proeddm.net, Proeddm.com, and Eddmprinting.net that offer extensive services to enhance the EDDM process. Proeddm.net will track your job, allow easy approval methods, and even features a Pricing Tools Calculator to instantly receive financial quotes and compare to shipping rates across the U.S. Mgems extends advertising profits by allowing for over-sized postcard shipping. By increasing size, your message will gain exposure, attention, and stand-out from competitors. Over-sized shipping services can be found at Proeddm.com, along with other excellent packages like full-design and consultation services. The mailing services offered at Mgems prove to exceed the services of other mailers like ValPak. At Mgems, your advertisement can be printed, prepared, and shipped out, quickly, efficiently, and easily.
EDDM is the cherry on top of Mgems. At Mgems, the benefits of EDDM services cultivate an all-inclusive marketing paradise for small businesses. Restaurants, hospitals, amusement parks, salons, and other various businesses are all utilizing EDDM services at Mgems to increase popularity, promote specials, and expand their customer base. Mgems possesses all the essential services to create a full-fledged marketing system by assisting in every phase, from an idea to the execution. Dodge the hassle of constructing a marketing plan single-handedly and let the Mgems' team of skilled designers, artists, and management personnel take over. Mgemscan design the market piece, print the necessary amount, pinpoint the target market, and implement the shipping, all in one place. A one-stop shop for all your advertising needs, Mgems is a marketing supercenter. By using Mgems' professional services to produce advertisements that are shipped applying EDDM methods, response rates will flourish. EDDM connects a business to its customers, and Mgems enhances that connection. Mgems is fueled by a team of professionals who are devoted to their clients' success. Mgems is the place to brand, market, advertise and profit your small business.