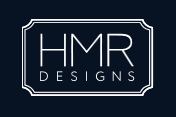 Chicago, IL (PRWEB) February 01, 2016
HMR Designs' event designer Jessica Griffin planned the floral and décor for the 57th annual Presentation Ball for the Illinois Club for Catholic Women (ICCW). Hosted at the Hilton Chicago, the 2015 ball welcomed over 700 attendees and featured wintery white accents and green florals, trees and mixed metals, mirrored elements and sparkling crystal – all of which added to the regal elegance of the evening.
"It was a pleasure working with the committee to put together a beautiful event for what is such an important day in so many young ladies' lives," said Griffin.
The ICCW is a not-for-profit organization that provides service to poor and underprivileged communities in the Chicago Metropolitan area. The annual Presentation Ball, which serves to present young debutantes to society and a life of service work, is the primary fundraiser for the ICCW to accomplish their mission.
The ICCW was founded in 1921 by Julia Deal Lewis. At this time women were entering Chicago's industrial workforce but many were from rural areas and unaccustomed to city life. Women were facing terrible conditions such as unpaid overtime, poor wages and dangerous worksites. ICCW helped these women with affordable food, places to stay, protection and mentorship. Now, over 90 years later, the ICCW continues to protect the dignity of the city's most marginalized women and the Club has become a leading charity in Chicago.
It was the pleasure of HMR Designs to be a part of the ICCW's amazing history by bringing extra beauty and elegance to an already beautiful event.
For more information about HMR Designs, please visit https://hmrdesigns.com/about/ and hmrdesigns.com/blog/.
About HMR Designs
Located on Goose Island, clients visit our design team at our boutique-style sales offices, which are backed by a 100k sq. foot production space. This location includes designated areas for all of our design and production capabilities, as well as a warehouse of custom furniture, props, and decor pieces, an expansive floral studio, and a sample studio for mock up events where we show it all off. With a core staff of nearly 55 and a diverse lineup of freelance artisans regularly in-house, HMR is always teeming with creative endeavors.
Contact Details:
Jessica Griffin Pfluegl, Event Designer, HMR Designs
Email: jessicag@hmrdesigns.com
Phone: 773.782.0800 x117
Address:
1200 N North Branch Street
Chicago, IL 60642
Source: HMR Designs
###