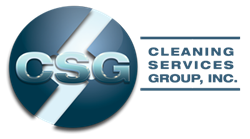 Cleaning Services Group is proud to support Cleaning for a Reason and the work they do to provide a clean home environment for women undergoing cancer treatment," said Dennis O'Brien, President of CSG
Danvers, Massachusetts (PRWEB) February 03, 2016
Cleaning Services Group, Inc., exhibitor at the National Grocers Association "2016 NGA Show", will be donating $5 per booth check-in when attendees mention the National Non-Profit, Cleaning for a Reason.
"Cleaning Services Group is proud to support Cleaning for a Reason and the work they do to provide a clean home environment for women undergoing cancer treatment," said Dennis O'Brien, President of CSG. "A clean environment is especially important to women with cancer, as cancer weakens the immune system. We want to do our part to help families keep their home clean when their loved one is undergoing treatment."
CSG is promoting their efforts to increase donations by Tweeting about the event and sending out emails to NGA Show attendees, encouraging them to stop by their booth (#900) and mention Cleaning for a Reason. Each person that checks in will receive a pink, Cleaning for a Reason bracelet to help spread the word. Any attendees that wish to make their own donation will be included in the donation letter to the Foundation.
"We greatly appreciate Cleaning Services Group's efforts to raise funds and awareness to insure more women who are battling cancer receive the gift of a clean home," said Cleaning For A Reason Executive Director, Lynn Frankenfield.
ABOUT CLEANING FOR A REASON
Cleaning For A Reason helps women undergoing cancer treatment by teaming up with professional cleaning companies across the United States and Canada. The Foundation has recruited over 1,100 maid services to donate free housecleaning to women battling cancer. Since 2006, partner maid services have volunteered their time to clean for over 20,000 women – valued at over $5,500,000. To learn more about Cleaning For A Reason and to apply for free house cleaning, see http://www.cleaningforareason.org.
ABOUT CLEANING SERVICES GROUP
Cleaning Services Group is a full-service maintenance company based in Danvers, Massachusetts. Founded by Dennis O'Brien in 1992, CSG offers facility services nationwide, custom designed to meet their clients' high standards and do it consistently. Industries served include grocery, retail, commercial offices, educational, medical facilities, financial institutions, theaters and entertainment complexes, and more. Learn more about CSG and their proprietary CAP™ Auditing Platform at http://www.CleaningServicesGroup.com. Follow them on Twitter at Twitter.com/csginc11.
ABOUT NGA (NATIONAL GROCERS ASSOCIATION)
NGA is the only industry association devoted exclusively to the needs of independent grocers. The Annual NGA Show offers educational workshops and designed to optimize business relationships between retailers, manufacturers and service suppliers. For more information about the NGA Show visit http://www.TheNGAShow.com.