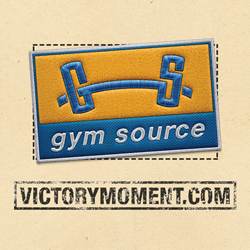 "We know others out there will benefit from learning how other everyday athletes overcome their challenges to stay fit and healthy."
New York, NY (PRWEB) February 02, 2016
Leading gym equipment retailer Gym Source announces today that they will devote hundreds of pages of their website to feature inspiring stories of challenges, commitment, and achievement from their customers, trainers, and friends of the company.
"We are inspired every day by the dedication of the everyday athletes we meet in our 31 stores up and down the east coast," said Tom Richard, Chief Marketing Officer for the company, which was founded in 1937. "We know others out there will benefit from learning how other everyday athletes overcome their challenges to stay fit and healthy."
The online effort devotes one entire web page for each athlete. On the page, viewers can track the progress of that athlete as they progress towards their goal. They can view video updates, read inspiring stories, and feature them on social media. "In the near future we plan to post each athlete's favorite music playlist, live audio interviews, and help them celebrate their victory moment: that moment when they achieve their stated goal.
"We're calling the campaign Victory Moment because we at Gym Source feel that even small victories should be celebrated by everyone involved in the fitness community. We want to provide an outlet to make that possible," said Tom Staub, COO of Gym Source.
Gym Source invites you to share your own story at http://www.VictoryMoment.com.
About Gym Source
Gym Source employs approximately 300 people in 10 states. As a fitness equipment retailer, Gym Source serves customers in all 50 states and 47 countries. As of 2015, the firm serves more than 300,000 customers internationally and has made nearly 2 million deliveries, making it the largest fitness equipment distributor in the United States.
Contact
Brigette Klakring, Marketing Director
Gym Source
212-688-4222 x279