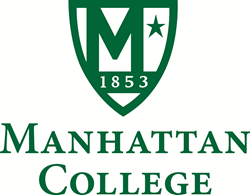 Tomorrow's leaders will need the ability to look at business in its larger context, not just in terms of functional silos. Manhattan College's online M.B.A. program was designed to create leaders who possess that interdisciplinary perspective
Riverdale, NY (PRWEB) March 02, 2016
Manhattan College Online M.B.A.
Unlike many other programs, Manhattan College's online M.B.A. does not offer traditional business functions in isolation. Instead, the module-based curriculum looks at business problems in context, realizing that leaders must understand how different functions can work together to solve them.
"We cannot forecast the business problems of tomorrow — but we can absolutely forecast the skill sets that can solve them," said Salwa Ammar, dean of the School of Business at Manhattan College. "Tomorrow's leaders will need the ability to look at business in its larger context, not just in terms of functional silos. Manhattan College's online M.B.A. program was designed to create leaders who possess that interdisciplinary perspective."
The 36-credit program (45 credits for students with a non-business undergraduate degree) is designed for students with at least three years of professional experience, and can be completed in as little as two years. Students study three core academic modules focused on analysis and risk management, leadership and social justice and organizations and the competitive environment. The program concludes with two capstone courses that explore professional ethics and advanced strategic management.
Manhattan College Online M.S. in Applied Mathematics-Data Analytics
The online M.S. in Applied Mathematics-Data Analytics gives students with a strong background in mathematics the deep analytics skills that prepare them for a career in the actuarial sciences, business or government. The program ties together aspects of mathematics, operations research, statistics and programming to give graduates a broad skill set that will make them attractive to employers.
"This program gives students the interdisciplinary skills they'll need to understand and find solutions to data analysis problems in industry and government jobs," said program director Kathryn Weld. "They will graduate with the programming ability to assess and process data, along with the mathematics and statistics knowledge to understand the uncertainty of the data itself."
The 30-credit program, which includes 8 core courses and 2 electives, is designed for students with a strong background in mathematics (at least 18 credits). It can be completed in two years. Students graduate with a mastery of linear algebra, statistics, operations research and data mining. They will also master key software packages used by industry, develop the programming skills to use high-level languages to solve problems and graduate with a portfolio of code.
About Manhattan College
Manhattan College emphasizes experiential learning and its practical application. Set against the backdrop of vibrant, opportunity-filled New York City, Manhattan College is an accredited institution with a small student to faculty ratio, and a proven track record of big career opportunities for its graduates. A Lasallian Catholic College, Manhattan is known for fostering respect, social outreach and strong sense of community. For more information, call 855-841-2843 or visit online.manhattan.edu.