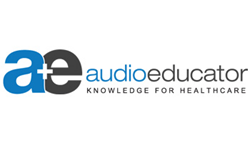 Both CMS and Joint Commission have mandated that hospital staff need to be educated on restraint and seclusion interpretive guidelines.
Durham, NC (PRWEB) February 02, 2016
AudioEducator will host a Live Webinar presented by noted expert Sue Dill Calloway, RN, MSN, JD titled "The CMS Restraint and Seclusion: Navigating the Most Problematic of all of the CMS Standards" on Wednesday, Feb 10, 2016, to help hospitals and their staff make sense of the complex restraint and seclusion interpretive guidelines.
The number one area of deficiencies in the CMS CoPs is regarding restraints. CMS even issued a memo summarizing all the deficiencies against hospitals, which is updated quarterly. However, it's not easy to meet the 50 page requirements issued by CMS. Many hospitals aren't prepared for a CMS surveyor to assess their policies and procedures. What's more, often staff at hospitals do not understand the restraint and seclusion interpretive guidelines issued by CMS!
CMS and the Joint Commission have made it mandatory for hospital staff to be educated on these interpretive guidelines. CMS has mandated that training on restraints needs to be provided not just at orientation, but should be an on-going process. It has even provided 10 pages of text specifying their training requirements. Even if a hospital is accredited by Joint Commission, AOA, CIHQ or DNV Healthcare, they are still required to comply with the interpretive guidelines. Hospitals have to comply with policies and procedures and physicians who order restraints must be educated on hospital policy.
In the live webinar, Sue will attempt to simplify the 50 pages of interpretive guidelines. She will discuss the internal log requirements and what must be in the log for patients who die in one or two soft wrist restraints. She will also help attendees understand what needs to be documented in medical records, and discuss the reporting requirements for patients who die in restraints and within 24 hours of being in a restraint. Further, the webinar will discuss the things CMS requires to be documented in the medical record for the one hour face to face evaluation on patients who are violent and/ or self-destructive. Additionally, the session will address joint commission standards to help attendees avoid the restraint nightmares, taking the mystery out of confusing regulations.
For more information visit: http://www.audioeducator.com/hospitals-and-health-systems/cms-patient-restraints-seculsion-compliance-hospitals-02-10-2016.html
About Audioducator
AudioEducator is the country's leading source of knowledge and training for professionals in Medical Coding and Billing. Our healthcare conferences and webinars are conducted by nationally renowned experts, consultants and legal experts who provide a fresh perspective on healthcare issues and trends. AudioEducator offers important updates, regulatory knowledge and com information on the latest coding and billing news in various medical specialties. It has provided thousands of healthcare professionals the opportunity to get answers to their most complex questions directly from experts. To know more visit: http://www.Audioeducator.com/