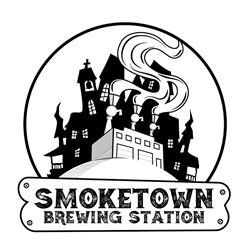 Brunswick, MD (PRWEB) February 02, 2016
223 West Potomac Street in downtown Brunswick was once the home of the Brunswick Volunteer Fire Station, but will soon house Frederick County's newest craft brewery, Smoketown Brewing Station. The 16,000 foot building, situated along the C & O Canal
and the Potomac River was built in 1948. Iconic entertainers such as Patsy Cline, Guy Lombardo, and Jimmy Dean would often perform on the second floor stage area to a packed house.
In late 2014, David Blackmon of Rosemont, Maryland, purchased the building and parking lot across the street. He originally intended the site to be a salvage center, but his love for craft beer inspired him to shift gears into the craft brewing business. With the help of Architect, Alan Miner, of Miner and Feinstein Architects, plans quickly evolved to turn the former truck bays of the fire station into a 7barrel brewhouse and tasting room.
The 90 occupancy tasting room with industrial motif will give customers a full view of the brewhouse, as well as, a laid back community gathering place. With the C & O Canal towpath and access to the Potomac River just steps from the brewery, it will also serve as a hotspot for those who have traveled to take advantage of the abundant outdoor activities offered in the area.
Upon opening, Smoketown Brewing Station will offer 4-6 signature beers, with names based on the incredible history of Brunswick, the Potomac River and the surrounding area. Customers will be able to enjoy their handcrafted beers in the tasting room or take them home in growlers filled to-go. Food trucks will be visiting with a variety of offerings.
Phase two of the brewery will take advantage of the 8,000 square feet on the second level, which will be utilized as an event space for concerts, weddings, as well as, community and corporate events. The planning and renovation of the event space will begin later this year.
Smoketown Brewing Station will be the first brewery for the City of Brunswick and is marked as the furthest west for Frederick County. The brewery anticipates opening in early Spring, 2016.
Starting Smoketown Brewing Station in Brunswick has received the support of Frederick County Executive, Jan Gardner and Congressman John Delaney, (MD6). Their staff has been instrumental in getting the project off the ground. The City of Brunswick has
also shown their support and enthusiasm for the brewery. Many in town perceive Smoketown Brewing Station as the catalyst to the revitalization goals set forth by the Council and Main Street.