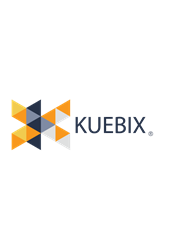 Kuebix TMS combines the most intelligent logistics tools on the market today with the best cloud technology to deliver an unparalleled transportation solution for both enterprises and small businesses
Maynard, Mass. (PRWEB) February 02, 2016
Logistics technology company Kuebix today announced its name change from CarrierStore to Kuebix. The company changed its name to synchronize its corporate identity with its leading-edge technology. Concurrently, Kuebix officially announced Kuebix TMS, a SaaS transportation management system (TMS) built on the latest cloud technology that revitalizes the direct relationship between shippers and carriers.
"During my 15 years in the freight industry, I saw a tremendous need for a technology that allowed companies to connect directly with all of their carriers and streamline their entire transportation process," commented Kuebix President and Founder Dan Clark. "Kuebix TMS combines the most intelligent logistics tools on the market today with the best cloud technology to deliver an unparalleled transportation solution for both enterprises and small businesses."
Kuebix TMS enables companies to manage all of their LTL, TL and parcel shipments with their direct carrier rates from a single mobile platform. A complete transportation solution, Kuebix TMS streamlines every aspect of the logistics process from shipment booking to freight audit and carrier pay. Built on the Force.com platform (from Salesforce.com), Kuebix TMS offers the world's best customer relationship management system (CRM) and limitless dashboards, reports and analytics. Kuebix TMS is available in both small business and enterprise editions, and is ready to use in a fraction of the time of other solutions.
For complex supply chains, Kuebix Enterprise is the industry's best SaaS TMS offering companies end-to-end logistics solutions and seamless integration into any ERP system. Kuebix offers enterprises a series of engines, allowing its TMS to be configured to meet the exact needs of any supply chain. Available engines include shipment management, financial management, CRM, optimization, load boards, allowance & compliance management, scheduling, yard management and RFP Tool.
"No other TMS on the market today can rival Kuebix Enterprise's breadth of features, speed of deployment and revenue generating programs," stated Dan Clark. "Kuebix will change how today's enterprises purchase freight and manage their supply chain."
For small to medium-sized businesses, Kuebix Small Business is the first enterprise-quality subscription TMS that offers a complete turn-key solution combined with ease of use and low cost of ownership. With Kuebix, small businesses can begin receiving their direct carrier rates and booking shipments in less than 15 minutes using an affordable subscription TMS. And because it is built on the world's premier cloud platform, Kuebix can be accessed from anywhere, at any time, and on any device.
"The industry has been waiting for an enterprise-quality TMS with the ease of use and value required by today's small businesses," concluded Dan Clark. "With Kuebix Small Business, the wait is over."
About Kuebix
A freight industry veteran founded Kuebix in 2007 with the vision of utilizing cloud technology to create a transportation management system (TMS) that revitalized the direct relationship between shippers and carriers. This vision was realized when Kuebix's team of freight and technology experts unveiled Kuebix TMS, a next generation SaaS TMS built on the Salesforce.com platform that is changing how companies purchase freight. Kuebix TMS is available in small business and enterprise editions. Additionally, Kuebix provides Managed Services with unique revenue generating programs to companies looking to partially or fully outsource transportation management.