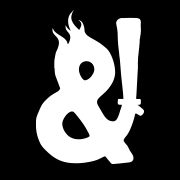 Lansdale, PA (PRWEB) February 02, 2016
Stove & Tap, a rustic American restaurant concept heralded by former Stephen Starr alums Justin Weathers and Chef Biff Gottehrer, is planning for an early Spring opening at their new location on the intersection of Main Street and Wood Street in Lansdale, PA.
Construction is under way currently at the former site of Molly Maguire's. "Our team is working hard to give the restaurant a fresh, new look and feel," said Weathers. "We're excited about the product we are bringing to not only Lansdale, but also the surrounding suburbs."
Joining Weathers is fellow Starr employee Benjamin "Biff" Gottehrer, former Executive Chef of In Riva and sous chef at The Dandelion, El Vez, and JG Domestic.
"The menu will be fully approachable with our take on Classic American dishes, Italian American pastas, rustic flatbreads, and bold, smoked flavors," said Gottehrer. A full bar will be available with a focus on American microbrews and American wines.
Announcements have been made for job postings and applications are currently being accepted for all positions. Applicants are encouraged to apply online at http://www.StoveAndTap.com