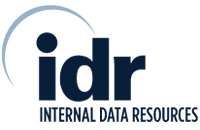 As more clients turn to IDR for exceptional service, we are finding plenty of opportunities to grow.
Dallas, Texas (PRWEB) February 02, 2016
IDR, Inc., an acclaimed national IT staffing firm, has expanded its Dallas office over the last year, putting their company on a trajectory to achieve even greater success. Under the leadership of Branch Manager Will Hayes, the Dallas office has grown to 16 team members and is anticipated to add even more staffing professionals.
Last year alone, the size of the Dallas office increased by 36%, contributing to their ability to expand their client base and satisfy the demand of existing clients for IT talent. Consequently, sales increased by 69% in the past year and their growth is predicted to continue upward.
Strategic growth has long been a part of IDR's vision. The company is driven to open new offices and double their Sales and Recruiting teams over the next few years. All of their offices are on the right track.
"As more clients turn to IDR for exceptional service, we are finding plenty of opportunities to grow," said Will. "Our current team has overcome new challenges and increased our revenue by leveraging the talent we have in-house. And as the demand for IT professionals continues to ramp up, IDR will continue to hire new sales and recruiting professionals."
Demand for IT professionals is expected to be high for the foreseeable future. The U.S. temporary staffing industry alone is expected to grow to an all-time high of $121 billion, requiring more technical staffing firms like IDR to fulfill that demand.
For more information on IDR and their Dallas team, visit http://www.idr-inc.com or call 214.302.5010.
About IDR, Inc.
IDR, Inc. has been providing companies with high-quality IT talent since 1998. Founded and headquartered in Atlanta, GA, IDR has grown organically and now also serves the Nashville and Dallas markets. Supporting their clients, growing their candidate's careers and providing their employees with a rewarding and fun work environment are all key objectives in reaching their ultimate goal: To be the BEST IT staffing company the world has ever seen.
In 2014 and 2015, IDR was a proud winner of the Inavero Best of Staffing® Award in Client and Talent satisfaction. Over 12,000 staffing firms in the U.S. are eligible for this award, but fewer than 2% receive one. To learn more about IDR, visit http://www.idr-inc.com.